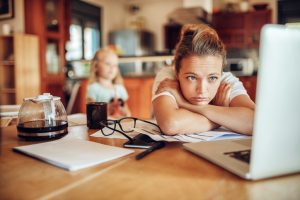 AGL Residential Rate Increases Could Cost $50 Annually
Atlanta Gas & Light, the company which manages and maintains Georgia's natural gas infrastructure, recently asked the Georgia Public Service Commission (PSC) to increase residential rates by $96 million in 2020. This translates into an extra $3.80 per month for a typical Georgia household, or $45.60 per year. AGL states that the rates request will improve safety and coverage throughout the state. So why does AGL need to raise rates, and how will this affect you residents in the Atlanta Gas & Light service area?
Atlanta Gas & Light Pass-Through Charges
Georgia's gas network is vast, consisting of hundreds of miles of natural gas pipelines. Taking care of such a vital system is very important, and AGL has many responsibilities to Georgia residents. It must maintain and improve pipelines, carry out safety checks, provide environmental clean-ups, fund discounted natural gas for senior citizens and maintain natural gas reserves. In order to cover these costs, AGL levies a base charge on natural gas supplies.
Every home pays a base charge, but costs will vary from one property to the next. The more a home uses natural gas, the higher the base charge. That means a single-person apartment will almost certainly pay a lower base charge than the busy family home next door. Base charges amounts also change throughout the year, with two-thirds of your total annual fees due during the 4 cold, high-consumption months from December to March.
Why Are AGL Rates Increasing?
Broadly speaking, the price of natural gas has dropped significantly in the last decade. However, the costs of maintaining and operating AGL's natural gas infrastructure haven't. According to Bryan Batson, AGL's president, the new funds will go towards ensuring safe and reliable service throughout the year. AGL plans to extend gas pipeline systems into underserved areas, and improve their cold-weather safety as well. Money invested in natural gas safety is always well spent. Even a small leak has the power to flatten an entire house, as happened in Canton, GA, not too long ago.
How Often Do Natural Gas Rates Rise in Georgia?
AGL is asking for a lot of money, but it's fairly common for base charges to increase regularly.  In 2010 AGL asked the Georgia Public Services Commission for an increase of about $26 million, and in 2017 they asked for another $20 million. However, AGL customers also benefited from the Federal Tax Cuts & Jobs Act, which funded a $16 million credit to consumers.
Although this latest request is much, much higher than recent ones, it's still subject to a vote by the Georgia PSC. AGL will present its reasoning for the request in September, and a vote will be held in December. That means you could be paying the higher base charge by January 2020.
How Can I Save Money On My Natural Gas?
If the Georgia PSC votes to accept the raised charges, residents will see their monthly energy bills go up. There's little you can do to avoid this. However, if you search for the cheapest natural gas rates in Georgia and lock in a great deal now, you'll still be able to save money. To stay up-to-date with the latest rates and best deals, make sure to download the Georgia Gas Savings app. Switch and save right from your phone. Get started today by downloading the app here: https://www.georgiagassavings.com/apps/ga