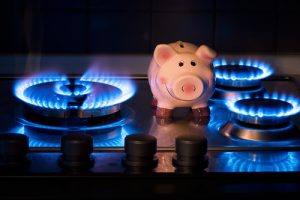 Savannah's Cheapest 12 Month Natural Gas Plans
Are you looking for the cheapest Savannah natural gas provider? Finding a cheap 12 month natural gas plan with Georgia Gas Savings will help you keep your monthly bills as low as possible. If you live in the Atlanta Gas & Light service area you have plenty of choice when it comes to cheap natural gas providers. Savannah, GA, residents can find some of the best deals around. Read on to find out how you can switch and save today.
Savannah Natural Gas Price Per Therm
One of the biggest components of your natural gas bill is the amount of gas you use. If you consume a lot of gas, then it's a good idea to find the cheapest natural gas price per therm possible. Currently, that's the Constellation 12 Month Metro Home plan, which offers a market-leading rate of $0.379 per therm. The next best deal comes from the SCANA Energy 12 Month Fixed Rate plan, which comes with a competitive rate of $0.398 – that's just under 2 cents per therm more than the Constellation deal. For another penny per therm you could choose the Infinite Energy 12 Month Fixed plan, coming in a $0.399.
It can be hard to picture what impact these prices will have on your annual bill. Does a penny per therm really make all that much difference? Let's consider an average Savannah property, which uses around 700 therms of natural gas per year. At this rate, each penny per therm equates to $7 per year. Of course, heavier users will see a bigger impact. If your annual usage is more like 1,000 therms, then each penny will raise costs by $10 a year. That makes cheap natural gas therms really important if you're a heavy user consumer.
Natural Gas Companies
There's much more to choosing a natural gas company than simply finding the cheapest rate per therm. One important difference is the amount you'll pay as a service charge each month. Constellation charges each household $7.95 monthly in service fees, compared to the $5.95 charged by Infinite Energy. SCANA Energy sits in the middle, with a monthly service charge of $6.95. An average household which chooses Infinite Energy might pay an additional 2 cents per therm, but will save $2 per month in service fees. Over the course of a year this ends up as a $10 saving. It's therefore extremely important to choose carefully when you switch natural gas provider.
Sign Up For Natural Gas in Savannah
Cost isn't the only thing to consider. You'll be a customer for at least a year, so you need to know you're working with a business you can trust. At Georgia Gas Savings we understand how important it is to have a provider you can rely on. That's why we release a public ranking of Georgia natural gas providers each year. You can even see detailed ratings of providers alongside natural gas company reviews. That makes finding a reliable, cheap natural gas plan in Savannah straightforward and simple.