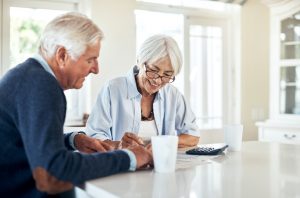 Compare The Best 24 Month Deals For Macon Natural Gas
A cheap fixed rate natural gas deal is a great way to save money on your bills. If you're in the Macon, GA, area, and you want to cut down on gas costs, then Georgia Gas Savings is ready to help. Quickly compare natural gas in Macon, GA and find the one that's right for you.
Natural Gas Prices in Georgia 2019
Finding a great rate for gas in Georgia couldn't be easier. This is still a good time to pick up a deal while Georgia natural gas prices are low. Lock in a good price now, and you'll benefit for years to come. In addition to saving you money, a long-term gas deal also means you don't have to worry about renewing your contract every year. That means you're less likely to find yourself put on a potentially expensive variable rate contract.
Who Has The Cheapest Natural Gas?
If you're searching for the cheapest natural gas price per therm in Macon, the Constellation 24 Metro Home contract is ideal for you. This comes with a low rate of only $0.349 per therm, making it the cheapest fixed-term rate available. Of course it's important to factor in other costs as well, such as the $7.95 monthly service fee that comes with being a Constellation customer. However, you can rest easy that you'll get high-quality customer service. Constellation topped our annual rankings of Georgia gas companies last year, with a great record of customer satisfaction.
Constellation doesn't offer the only 24 month contract in Macon though. The Infinite Energy 24 Month Fixed deal is comparable, though it has a higher cost per therm of $0.559. Because each therm costs almost 50% more than on the Constellation deal, Macon residents who use a lot of natural gas will end up paying more. However, the Infinite Energy deal comes with a monthly service charge of $5.95. That means you're saving $2 per month over the Constellation deal. If you can cut down on natural gas usage it may actually be cheaper overall to choose the Infinite Energy plan.
Great Benefits On Gas Deals
You can get plenty of other benefits by choosing the right natural gas plan for your home. One way is to introduce some modern convenience into your property with the Nest smart thermostat. With the Infinite Energy Nest Plan, you'll actually avoid paying any of the upfront costs of this innovative technology. The price per therm of natural gas on this deal is the same as on Infinite Energy's other plan – just $0.559. However, you will be paying a higher service fee of $9.95 per month. This adds up to $96 over the course of the 24 month contract. YOu'll save money, however, because a Nest thermostat currently costs over $200. Plus, the Nest thermostat can help you cut back on energy usage as well. Keep costs low while keeping your home comfortable.
Find Your New Macon Natural Gas Provider
Our mission at Georgia Gas Savings is to help you find the cheapest natural gas plan in Macon, GA. Once you're ready, it couldn't be easier to switch your natural gas provider. A few clicks is all it takes. So what are you waiting for? Start saving today!