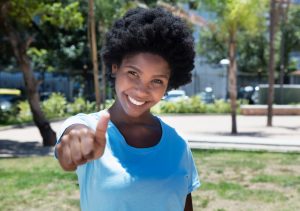 Finding Cheap Natural Gas In Roswell
You don't want to spend more than you need to on your gas bill. The team at Georgia Gas Savings wants to help you compare the cheapest natural gas prices in Georgia and get the best deal around. In this article, we're going to check out the lowest priced plans for  Roswell natural gas.
Natural Gas Price Per Therm
If you're looking to save money on gas, the best way is with a cheap fixed rate natural gas deal. The lowest price around comes from the Constellation 24 Month Metro Home plan, which offers a low rate of only $0.349 per therm. This is the cheapest rate around – you won't find any better prices per therm in Roswell. However, if a 24 month contract is too long for you, the Constellation 12 Month Metro Home deal offers a marginally more expensive rate of $0.379 per therm. Of course you'll need to find a new plan or supplier once this fixed rate period expires.
What Is A Good Fixed Rate For Natural Gas?
Comparing the cheapest price per therm is often a good rule of thumb, but it doesn't always help you find the best deal. While these two Constellation plans offer the best rates on the market, they also come with some extra costs. The one which most affects Roswell residents is the monthly service fee of $7.95.
All natural gas suppliers in the Atlanta Gas & Light service area charge a monthly fee, but some charge less than others. For example, the XOOM Energy SureLock 12 plan comes with a $5.85 monthly service fee. Compared to Constellation, you'll save $2.10 every month or  just over $25 over the course of a year. Although the XOOM deal comes in at $0.399 per therm, 5 cents more than the Constellation one, it might actually work out cheaper. Think carefully about which plan is best for you.
Similarly, Roswell residents should consider whether the XOOM Energy RescueLock 12 deal can offer them a discount. This plan contributes 5% of your monthly bills to animal rescue centers across America, but costs $0.499 per therm. It's worth bearing in mind that your cost per therm increases by 25%, but not all of this is sent to charity. The XOOM RescueLock 12 is a great way to ensure you're always helping animals in need, but is not necessarily the most efficient way.
Cheap Atlanta Light Gas Rates
If you're not looking for a fixed rate plan, you might want to consider the cheapest  rate in Roswell. The SCANA Introductory Variable Rate plan comes with a rock-bottom rate of just $0.299 —but only for the first month. Afterward it reverts to a standard variable rate, which is much more expensive. This SCANA natural gas promo offer is perfect if you just need to cover a month of natural gas usage, but for most Roswell residents a fixed-rate deal offers better value.
Switch Atlanta Gas Supplier
It's not hard to save money on your bills when you compare and consider the Georgia natural gas supplier plans available to you. Use Georgia Gas Savings to switch your natural gas provider today and you'll soon see the benefits of cheap natural gas.