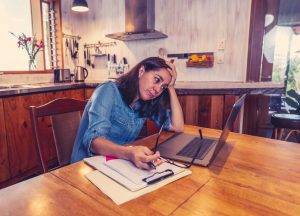 Should I Shop Macon Natural Gas Plans Now?
Macon gas plan customers might be feeling in a bit of a bind this month. With a potentially biting winter on the way, you want to protect your family with a great value energy plan. But doesn't this mean waiting until the shoulder month dip in prices? What if you need to shop now?
Well, no fear! Though the shoulder month price 'dips' might be less pronounced this year, there are still some great summer deals available to Atlanta Gas Light (AGL) customers for 12 month fixed plans. So don't be cautious about shopping now if you need to. Let's see what's on offer…
Best Cheap Natural Gas Rates Available Now
First off, and the priciest rate at 59.9 cents per therm, is the 12-Month Fixed plan from Georgia Natural Gas®. To offset the relatively steep rate, you'll benefit from a potentially low monthly charge ($5.99 – $8.99), and a low $50 – $100 early termination fee. Plus, Georgia Natural Gas® credits new customers up to $150 to cover exit fees from your previous provider. They're our customers' top rated provider, too.
Next up are two near-identical plans from Constellation. The 12 Month Home Natural Gas Plan offers a 55.9 cents per therm rate and a $7.95 monthly charge. Early termination is pricier at $150, but Constellation's 90 day Guarantee Period lets  you duck out in the first 3 months. However, if this appeals, then consider Constellation's second offering: 12 Month + Water Heater Protection. It's identical in every respect, except you'll also benefit from free water heater protection (valued at $71). Just check your equipment is compatible!
The final two plans, both from XOOM Energy, offer a real step-down in price. In fact, apart from no-contract intro rates, they're the cheapest Macon gas plans out there! First off is RescueLock 12. At 41.9 cents per therm, the rate's a steal – as is the $5.85 monthly charge. And early termination is a competitive $100. Plus, they'll donate 5% of your charges to PetSmart charities.
The cheapest Macon natural gas deal, however, is XOOM's SureLock 12 plan. The 39.9 cents per therm rate is unbeatable, and has remained stable since June. This means you're unlikely to do better by hanging on 'til the shoulder months. With the same $5.85 monthly charge and $100 early termination fee as above, it's a truly great Macon natural gas deal to snap up now!
Shop Your Macon Natural Gas Plan Now
So things aren't so bad if you can't afford to 'wait and see' what shoulder month prices offer. Lock in a great XOOM plan now, and you can turn your money-saving energies to other aspects of your home energy strategy. Because don't forget, saving household energy means even lower bills! From caulking leaks, to simply turning down your water heater to 120 degrees, getting your home and habits in order will make you real savings as the cold creeps in. 
So is now the time to lock in a gas plan in Macon? Well, with plans like these it won't hurt – so lock one in now at www.georgiagassavings.com!