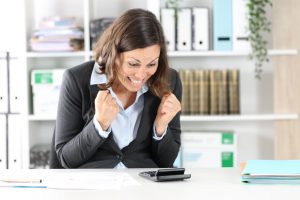 Should I Shop Long Term Gas Plans?
With uncertain storage levels threatening to drive up natural gas rates going into winter – and possibly beyond – Macon customers would be smart to consider a long-term gas plan. But doesn't a 24 month gas plan sound overwhelming? And what if something better comes along just as you sign on the dotted line? 
Well, savvy Atlanta Gas Light (AGL) customers will know that long-term plans often carry the same termination charge as shorter ones. But here's the kicker: the rates are usually cheaper! So a 24 month gas plan could be a great bet, both for long-term savings and short-term strategies. Let's see how they measure up.
Compare Long Term Gas Plans, Macon
We'll start with Gas South. Their Fixed 24 Month plan comes with a 59 cents per therm rate, which is competitive for this time of year. Early termination is a fairly standard $150, and you could even earn up to $20 in bill credits. Watch out, though: the monthly recurring charge is $6.95 – $9.95. So check in advance where you'll fall in that bracket. The top end is pricey!
Georgia Natural Gas (GNG) comes in next, with their 24-Month Fixed plan. The rate is a nice step down at 54.9 cents per therm. But it's only available to new customers signing up before September 4th. And, as with Gas South's above offering, watch out for the $6.99 – $9.99 monthly recurring charge. The early termination fee decreases from $200 to just $50 over the course of the plan, so over time it'll become progressively cheaper to switch. Moreover, it's a great choice if your current provider charges costly exit fees. GNG will credit you up to $150 to cover those. 
The cheapest rate comes from Constellation's 24 Month Home Natural Gas Plan, at 53.9 cents per therm. The $150 for early termination is, as above, standard, and the monthly recurring charge is a clean $7.95. Plus, they offer a 90 day risk free guarantee. At this time of year, this means you can jump ship for free if a better plan comes along in the shoulder months. 
If that plan appeals to you, however, it's also a no-brainer to sign up for Constellation's second plan: 24 Month + Water Heater Protection. It's identical in every respect, except you also get 24 months of water heater protection (valued at $142) thrown in for free. Just check in advance that your equipment is compatible. 
Shop 24 Month Gas Rates in Macon Now
In summary: 24 month gas plans come with similar fees and charges to shorter-term ones. But the rates are cheaper – and the incentives are great, too! The 24 Month + Water Heater Protection plan is a great example of this. Plus, nothing beats the peace of mind from knowing you've secured affordable energy for your family right through 'til 2023. Hey, throw in some simple energy-saving measures, and you could see truly impressive cuts to your bills! As ever, if you want to stay on top of who has the best 24 month gas plan in Macon, along with other tips and tricks, stick with www.georgiagassavings.com.