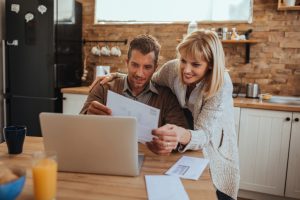 Who Offers Best Gas Rate in Atlanta?
Attention Atlanta Gas Light (AGL) customers! With temperatures heating up this Summer, and a forecast of increased Atlantic hurricane activity upping the odds of price-disrupting weather events, you'll want to be on a fixed rate plan this season. However, you know locking in long-term rates over Summer is usually a bad idea – and it's daunting to pick through the small print to find those money-saving bonuses! That's why we're here to help you tease out the cheapest rates and choicest extras. So let's see find the best 12 month fixed gas rate plan for you – and some competitive alternates. 
Compare Atlanta 12 Month Plans
First off, the Guaranteed Bill from Georgia Natural Gas®bears mentioning. Because, for some customers, the 'best' plan is the easiest one – and it doesn't get easier than the uniform monthly amount you pay on a guaranteed bill plan. (Here's a quick primer!) We got a billing estimate for an average-sized Atlanta residence of around 1,914 sq.ft (zipcode 30314). The resulting bill is $56.91 per month. That's not the cheapest, however it is good value, and unbeatably easy to manage – and the $75-$150 early termination fee isn't bad either. 
Now things get competitive. Contenders SCANA and Gas South both offer pricier rates at 55.9 and 55 cents per therm respectively. Which goes to show how the discounted 49.9 cents per therm rate from the Georgia Natural Gas® 12 Month Fixed plan is a real step up in value. Monthly charges start low at $5.99 to $8.99, and the early termination fee runs from a bargain $50 to $100. Georgia Natural Gas® will credit up to $150 to cover exit fees from your current provider – and they're our customers' top-rated company!
Great 12 Month Gas Rate Deals
Next up is Constellation, who consistently offer great rates and incentives on longer term plans. Their 12 Month Home Natural Gas Plan offers a market-beating 47.9 cents per therm rate. The monthly recurring charge is standard at $7.95, as is the $150 for early termination. Plus, their 90 day risk free guarantee means you can duck out without incurring the charge within three months. It's great, therefore, for strategic shoulder-month planning!
Lastly, the best 12 month gas rate in Atlanta is Constellation's 12 Month + Water Heater Protection. While it's identical in every respect to Constellation's above plan, you'll also get a year's worth of water heater protection (valued at $71) thrown in for free! (Check in advance that your equipment is compatible). It's a significant bonus you'd only notice with careful attention to detail. Luckily, that's what we're here for!
Shop Best 12 Month Natural Gas Rates Near You!
The most important thing for you and your loved ones is to understand what your priorities are beyond a bargain rate. A plan like 12 Month + Water Heater Protection combines a cheap rate with great protection – so there's something in there for everyone! Head to www.georgiagassavings.com to grab this 12 month gas rate in Atlanta today!