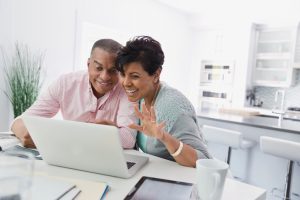 Where Can I Lock in Great 6 Month Rates?
This Summer's shaping up to be prime time for a 6 month natural gas plan. Summer temperatures are hotter than average so electric generators are already consuming more gas. And this year, NOAA expects an active hurricane season, which may threaten gas wells in the Gulf of Mexico. So it's no surprise that all you Atlanta Gas Light (AGL) customers will want a fixed rate to shield them from price spikes. But, there's a lot of uncertainty about Summer rates. With elevated Summer pricing seems likely, it's not really the best idea to wait to lock in a fixed rate contract. Great short term plans are available. But sometimes 6 month deals can all look alike, especially when it's not clear if  the savings really add up over so short a span.
What to do? Well, we're here to help you parse out the various 6 month plans and pick the best for you. Let's take a look!
Compare 6 Month Gas Plans
First off we've got Gas South's Fixed 6 Month plan. The 49 cents per therm rate is a good one to lock in over a hot Summer, and you could add a potential $20 in bill credits to those savings! Bear in mind the early termination fee, however, comes in relatively steep at $150. The monthly charge runs a tad pricey also, ranging between $6.95 and $9.95.
Next up is the 6-Month Fixed plan from Georgia Natural Gas®. Its 49.9 cents per therm discounted rate is available to new customers signing up before July 4th. Whilst this plan charges a marginally higher rate, you can offset that with a number of other savings. First, the monthly charge runs a little cheaper, ranging between $4.99-$7.99. Second, Georgia Natural Gas® offers to credit up to $150 to new customers  to cover any exit fees from their previous provider. Finally, the $50 early termination fee makes it cheaper to duck out fo the plan early if something better suited comes along. Plus, Georgia Natural Gas® is the company our customers rate highest!
Our final fixed rate 6 month option may seem unusual, but it's also a lifeline for some Savannah customers. Gas South's BridgePlan 6 Month offers the same term length, but it's offered to customers with little to no credit rating. While their $1.19 per therm rate is a big hike from their regular Fixed 6 Month plan, it's still cheaper than their current $1.29 per therm variable rate – and it's also fixed! You'll pay $150 for early termination, and $6.95 – $9.95 in monthly charges. And as your payment history improves, Gas South will offer you access to cheaper rates. 
Find the Best 6 Month Plan for You!
Your best 6 month gas plan is likely the  6-Month Fixed from customer-favorite, Georgia Natural Gas®. With the discount rate and lower monthly charge you can bank on a reliably economical bill for the next 6 months. And with early termination so cheap, you'll enjoy more flexibility should you want to switch to an even better plan. So if you're looking for who has the best 6 month gas in Savannah, look no further! And head to www.georgiagassavings.com for more tricks and guidance that'll save you real dollars on your energy plans.