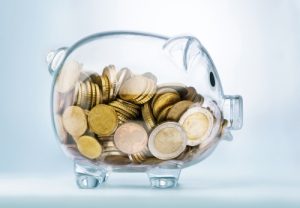 Can I Still Make Savings on My Energy Plan?
We know that Roswell Atlanta Gas Light (AGL) customers are facing a tricky Summer this year. Above average temperatures and hurricane activity predicted for this season are cranking up the chances of price spikes. And the usual seasonal rate increase means you don't want to be locking into a long term contract just now. Feeling backed into a corner? Well, often the best way out is to start simple. So we've dug down for the cheapest rates available on every plan length to find the best gas deals. And there are some money-saving incentives in there, too!
Monthly Gas Deal for Less
Coming in cheapest is the no-contract Acquisition Variable plan from Gas South. However, its bargain 29 cents per therm rate applies for one month only, after which they'll roll you onto their variable rate plan. Watch out: this is expensive, and potentially volatile. You'll pay $6.95-$9.95 in monthly charges, but the plan's saving grace is that you could earn up to $20 in bill credits. 
Best 6 Month Plan
This 6-Month Fixed plan from Georgia Natural Gas® offers an economical 49.9 cents per therm discounted rate to new customers until July 4th. Early termination is only $50 which means real flexibility, and the monthly recurring charge is thrifty at $4.99-7.99. They'll also credit new customers up to $150 for exit fees from their previous provider, making them a good strategic choice for some. Plus, our customers rate them highest!
Best 12 Month Deal
Constellation starts offering their best gas deals at the 12 month mark – like this 12 Month + Water Heater Protection plan. The 47.9 cents per therm rate is a steal, and the $7.95 monthly charge is just fine. The $150 early termination fee is also unsurprising for longer plans. However, their 90 day risk-free guarantee means you won't incur this cost if you leave within three months. Moreover, you'll get water heater protection rolled in for free ( check water heater compatibility in advance). 
24 Month Money-Saver
For a longer commitment, try the 24-Month Fixed plan from Georgia Natural Gas®. The 49.9 cents per therm rate will save you real money, and the $6.99 – $9.99 monthly charge isn't bad either. Constellation's 24 month + Water Heater Protection plan is a close contender in terms of price, but Georgia Natural Gas® draws ahead by keeping it cheap to change plans. You'll potentially get the same $150 termination fee credit described above, plus this plan's termination fee decreases from $200 to just $50 over the course of the plan. 
36 Month Gas Plan
Finally, your only three year option here is SCANA Energy's 36 Month Fixed with $60 in bill credits. True, 54.9 cents per therm isn't great, nor is the eye-watering $300 for early termination. Though the $6.95 monthly charge is standard and you could earn $60 in bill credits, you'll still save more on one of the other plans we've covered.
Best Natural Gas Deals in Roswell!
These are all great money-saving deals you can use to build your household energy strategy in the months and years to come. These low, hand-picked rates come with good monthly charges and flexibility – and some little extras to sweeten the deal! So head to www.georgiagassavings.com for more tips and tricks, and to get the best gas deals in Roswell.