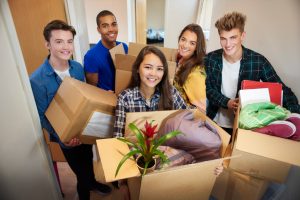 Atlanta's Best Short Term Plans For Natural Gas
Atlanta residents benefit from some of the best natural gas rates in the Atlanta Gas & Light service area. If you're looking to save money by finding the cheapest natural gas in your area then Georgia Gas Savings is the perfect place to shop and compare the best short term gas plans for Atlanta.
Georgia Natural Gas Providers
You want a natural gas plan that keeps costs down while providing flexibility. The cheapest rate for natural gas on a short plan comes from the Infinite Energy 6 Month Fixed Rate deal. This offers a price per therm of $0.519, which is roughly comparable to some of the longer-term plans on offer. The contract locks you in for 6 months, and if you want to leave early you'll need to pay a $150 early termination fee. However, your price will remain fixed at this relatively low level until it expires, making it easier to budget during this period.
Your other option is to choose a variable rate natural gas plan. There are two providers who can offer a plan here; the SCANA Natural Gas Promo plan offers a cheap introductory rate. This heavily discounted plan offers a cheap rate of only $0.299 per therm – but only for the first month (you'll also pay a $5.95 service fee). Customers are then automatically enrolled on the SCANA Energy variable rate plan, which is much more expensive. The SCANA Natural Gas Promo deal is a fantastic way to cover a month's natural gas, but bills can quickly mount up on the variable rate plan. 
Another option is to sign up for the Infinite Energy Standard Variable Rate Gas Plan, which comes with a rate of $1.299 per therm. That's a lot more than most fixed rate deals, the cheapest of which offer rates as low as $0.349 per therm. You will still pay a monthly fee of $5.95, and you may also find that natural gas rates may rise over time. However, if you're looking for temporary option while you shop for a longer fixed rate, variable plans don't have contracts. You can switch providers any time.
Best Month To Lock In Natural Gas Rates
Timing is exceptionally important with variable rate natural gas plans. Because the price you pay for natural gas will change throughout the year, spikes in price can have a big impact on your monthly bills. Currently, natural gas prices are low. Typically we would expect natural gas prices to rise over summer, particularly as power generator consume more and more gas to make electricity. However, with natural gas production predicted to be "robust" this summer, it's possible that the usual summer spike will be muted.
Control Your Georgia Gas Rates In 2019
Whether you're planning to move soon, or you're only living in Atlanta while you study, there are plenty of ways to save money on natural gas. While a variable rate natural gas plan might seem like your only option, again, bear in mind that you can always leave the plan contract early. Plus, neither the SCANA nor the Infinite Energy variable plans have early cancellation charges to worry about! 
If you're looking for a 12 month fixed rate, the XOOM Energy SureLock 12 plan locks you in for a year, but has a relatively low termination fee of $100. With a therm costing only $0.399 (almost a dollar less than the Infinite Energy variable rate) you could actually save money if your consumption is fairly high.
This highlights how important it is to carefully compare your options when shopping for natural gas. The easiest way to do this is with the new Georgia Gas Savings app – you can easily compare and even switch provider right from your phone: https://www.georgiagassavings.com/apps/ga