What's Behind AGL Base Charges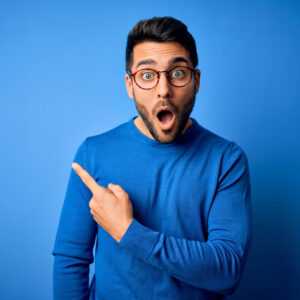 Although you might use little gas throughout summer, you still owe money on every natural gas bill. Why? The answer is those base charges. These charges cover the utility's cost for managing the grid and other expenses. Customers who use no gas still pay for distribution. So, let's take a look at how Atlanta Gas Light (AGL) base charges compare to gas utilities in other states and see whether you're getting a fair rate.  
AGL Base Charges
Based charges consist of two main components: firstly, a flat customer charge and secondly, a charge based on natural gas use. The AGL monthly customer charge is $23.74.
For the second part of the distribution charge on your AGL natural gas bill, Georgia calculates a Dedicated Design Day Capacity (DDDC) factor. This number is based on the amount of natural gas you used on the coldest day of the previous year. Subsequently, AGL determines your DDDC charge for the full year and breaks it into monthly payments on a weighted schedule: higher payments in cold months and lower in warm months. The DDDC factor is also used to determine several other charges that are part of the total distribution charge. AGL provides a spreadsheet of all components of their base charge, including several fixed costs.
The average total distribution charge is $38.39 per month.
That's about 27% of your total natural gas costs.
Comparing Ohio Base Distribution Charges
Ohio, unlike Georgia, produces much of its own natural gas. So, let's find out if that changes base charges.
According to Columbia Gas of Ohio, the monthly customer charge is $16.75. Additionally, they multiply the customer's monthly usage by a flat rate, currently $0.124545 per therm. Because the average Ohio resident uses about 100 therms per month, it brings the distribution charge to $29.20 per month. That's about 22% of residential natural gas costs in Ohio. However, because their distribution charge is directly based on monthly usage, it is significantly higher in colder months than in warmer months.
Comparing Charges in Illinois
Similarly to Georgia, Illinois imports most of its natural gas. So, let's see how their charges stack up.
Nicor Gas in northern Illinois has a monthly customer charge of $23.30 according to Citizens Utility Board. Additionally, they multiply monthly usage by a flat rate, currently $0.1067 per therm. For the average customer using 87 therms per month, the base distribution charge is $32.58 per month. That's about 34% of natural gas costs in Illinois. Again, because the base charge is directly tied to monthly gas use, it will be higher in colder months than warmer ones.
How Those AGL Rates Stack Up
Check out the numbers side by side.
| | | |
| --- | --- | --- |
| | Average Monthly Base Charge | Percentage of Monthly Natural Gas Costs |
| GA | $34.88 | 27% |
| OH | $29.20 | 22% |
| IL | $32.58 | 34% |
Currently, AGL in Georgia is most expensive. However, in Illinois, Nicor wants a $321M increase. Similarly, in Ohio, the PUCO already agreed to rate increases up to 50% over 5 years. Furthermore, as a percentage of total monthly natural gas costs, GA comes out in the middle.
Overall, in comparison with other gas utilities, the AGL base charges really does appear to be fair. Although, you can't do anything to change monthly customer charges, you can still cut your base distribution charge. Focus on lowering natural gas use in the coldest months to bring down your DDDC and gas bill for a whole year.
Another way to save money on natural gas is to lock in a cheap natural gas supply rate. The best way to do that is to shop for the cheapest therm. Visit https://www.georgiagassavings.com today to compare the cheapest rates for your Georgia home.