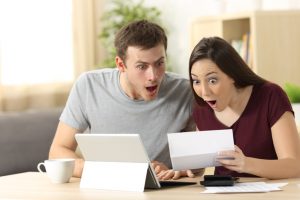 Keep An Eye On Natural Gas Prices!
Natural gas prices in Georgia are set to change in the next few months. For many customers, this could mean an opportunity to save money. To do this, customers may need to decide whether to switch to a new natural gas provider. The confusing part to this is getting the timing right. You could end up paying more for your natural gas instead. However, we'll guide you through what's happening to with natural gas pricing so you can get the best deal on rates.
What Is Shoulder Month Natural Gas Pricing?
Twice a year, demand for natural gas decreases. These "shoulder months" occur around the start of October, and again May. Natural gas prices tend to drop during shoulder months, before picking up again in summer and winter. That means it's often a good idea to shop fixed-rate plans during those months when natural gas rates are cheap.
Will Natural Gas Prices Go Up Soon?
The price of natural gas fluctuates during winter, often spiking in response to particularly cold weather. This isn't a cast-iron rule; last year's relatively mild winter, combined with a large supply of natural gas in storage, meant that prices didn't increase as much as they were expected to.
However, the price of natural gas in 2020 is very likely to increase in the next few months. The Energy Information Administration (EIA) released it's Short Term Energy Outlook (STEO) in August. This predicted that "the sharpest increases will be during this fall and winter when they rise from an average of $2.11/MMBtu in September to $3.14/MMBtu in February." These are wholesale natural gas prices, but this is likely to have an impact on consumer natural gas prices as well.
A Reduced Impact On Natural Gas?
Natural gas prices are predicted to increase by this winter. The combination of record low prices for natural gas and coronavirus has prompted natural gas producers to cut their output. However, in the short term, the EIA is actually expecting prices to remain steady or even decrease. Hurricane Laura has also reduced the demand for natural gas.
There is still a lot of natural gas in storage, too, so it's unlikely that there will be much scarcity when colder weather hits. Despite the World Meteorological Organization (WMO) predicting a 60% chance of La Niña this year, which typically brings colder winters in North America, recent La Niña's have been relatively mild. Though consumers will use a lot of natural gas this winter, there's the potential that stocks might not be as depleted by May as in past years. 
Finding A Cheap Natural Gas Plan
It's important to appreciate that natural gas prices are still really cheap right now. But lower production is expected to push prices higher by December. Even a relatively mild winter with plenty of natural gas to go around will probably have prices higher than what they are now.
If your natural gas deal is coming up for renewal, you should compare the cheapest natural gas prices in your area of Georgia. That's especially smart if you're on a variable-rate natural gas plan since rates will go up very quickly once winter temperatures fall. 
Keeping Up With The Cheapest Natural Gas Prices
We're always on the lookout for the best deals on natural gas in Georgia. And we want to make it even easier for you to compare prices and find a great rate. That's why we've developed an app for iOS and Android devices. Simply download this to your device and start saving today. You can find the Georgia Gas Savings app here: https://www.georgiagassavings.com/apps/ga