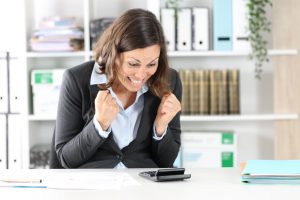 Best Natural Gas Rate Deal For Macon Households
If your current natural gas plan's contract is ending then now is the time to shop! Natural gas rates in Macon, GA are still low. But once the fall shoulder months end, these prices will be gone. So, if you're looking for a way to save money on your monthly bills, then look no further. Let's take a look at the cheapest natural gas rate in Macon, GA to find the 12-month fixed-price plan that could help you save some money this coming year.
How Do I Compare Natural Gas Rates?
The lowest price for natural gas comes from the Infinite Energy 12 Month Fixed deal, which is priced at $0.429 per therm. While those cheap therm rates are important, keep your eye on customer service fees because these affect the total price you pay. For example, in this plan Infinite Energy charges a monthly $5.95 customer service fee.  
So, compare this to the next-cheapest natural gas plan around. The Constellation 12 Month Metro Home plan clocks in at $0.449 per therm. This is marginally more expensive, but not by a lot. However, with monthly service fees of $7.95, you'll pay an extra $2 per month for the Constellation contract. This works out at $24 extra over the course of a 12-month contract.
Finding A Cheap Deal On Macon Natural Gas
Although the innovative Georgia Natural Gas 12 Month Fixed With $25 Credit and  Georgia Natural Gas 12 Month $90 Credit deals have currently expired, the Georgia Natural Gas 12 Month Fixed plan comes at a low rate of $0.569 per therm. As with their other plans, monthly service fees are $5.99. And when combined with a low early termination fee of $50-100, this makes the Georgia Natural Gas 12 Month deal a competitive option.
The final cheap natural gas plan in Macon is the Gas South 12 Month Fixed deal. This comes in at a rate of $0.55 per therm, making it a good choice for some consumers. In addition, Gas South offers up to $20 bill credit to customers who sign up with this deal. Monthly service charges of $6.95 and a cancellation fee of $150 make this plan just a little less attractive, however.
The Right Natural Gas Plan For You
A low price on natural gas isn't the only thing you should be on the lookout for. When you're signed up with the same company for a year, you need to know that they'll treat you fairly. That's why we've collected hundreds of consumer reviews from real customers. You can read reviews of natural gas providers in Georgia easily, and compare different levels of service. No amount of saving money on natural gas is worth poor customer service, so be sure to compare your new natural gas provider against your current one.
Switching And Saving In Georgia
It's easier than ever to switch to a new natural gas provider. Our streamlined process makes it easy to find a new fixed rate natural gas plan, and you can sign up within minutes. In fact, you can even do all this directly from your Android or iOS device. Simply download the Georgia Gas Savings app today, and you can cut down on natural gas bills in no time. Find the app here: https://www.georgiagassavings.com/apps/ga