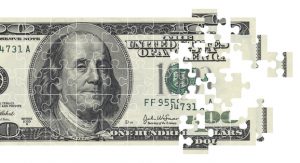 Cheap Augusta Natural Gas Deals
Now is a great time in Georgia to snap up a cheap natural gas deal. There are some great low cost natural gas plans in Augusta, and it's really easy to switch. Thanks to our easy-to-use system, you can select a new deal and start saving in just a few minutes. Take a look at the amazing prices you can get on natural gas in Augusta.
Lowest Prices On Augusta Natural Gas
For the lowest rate on natural gas, you can't go wrong with the Georgia Natural Gas® Intro Plan. This is an excellent deal, and it'll only cost you $0.299 per therm plus $4.99 a month in service charges. The only downside is that it's a 2-month introductory plan. If you only need a temporary plan, this is great. But once this period expires, you'll automatically be enrolled on the Georgia Natural Gas® Variable Rate Plan, which is typically more expensive.
If your needs don't work with a variable rate plan, we recommend choosing a cheap fixed-rate deal. A good option is the Georgia Natural Gas® 12 Month Fixed Plan, which will cost you just $0.439 per therm. This gives Augusta residents a year of low-cost natural gas, which is perfect for saving money. 
Cheap Natural Gas Prices In Augusta
These aren't the only options for saving money on natural gas. If you're looking for the cheapest therms around, then the Infinite Energy 12 Month Fixed deal is a great choice with an extremely low price of just $0.399 per therm. That's the best price you'll find on natural gas in Augusta, and is ideal for busy households. With a monthly charge of $5.95, you'll pay slightly more in service fees than with Georgia Natural Gas®. However, the lower price on gas makes this offer attractive for many Augusta residents.
Another great option is the Constellation 12 Month Metro Home deal. At a rate of only $0.409 per therm, this is only a penny more expensive than the Infinite Energy plan. Service fees are higher at $7.95 per month and that's an extra $24 over the course of 12 months versus other plans. You can also bundle appliance protection in with the Constellation 12 Month A/C Protect deal. The price per therm stays the same, but you'll pay $12.95 per month for A/C cover from Constellation. 
How To Get The Best Price On Natural Gas
It isn't hard to find a low price natural gas deal. All of these plans are great options; but which one is right for you? We can use information from the Georgia Public Service Commission to get an idea. According to their statistics on natural gas usage, a typical Georgia home will consume something in the region of 717 therms per year. This means that every penny you pay per therm equals $7.17 per year, if you're an average consumer of natural gas. 
The service fees that natural gas providers charge will also affect which plan you choose. Constellation's $7.95 service fee will cost you $95.40 per year, but the Georgia Natural Gas® fee of $4.99 will only cost $59.88 per year. That's more than $30 difference, before you even consider the price of natural gas. 
Which Natural Gas Provider Is Best?
The final point to consider is how well the company will treat you. We've collated hundreds of real customer reviews to help you understand which natural gas provider is the best. Compare providers on customer service, billing, and other important metrics to understand who will provide a reliable, hassle-free service.
When you're ready to start saving on natural gas, it couldn't be easier. Simply click the plan you want to sign up to, and we'll help you switch in no time.