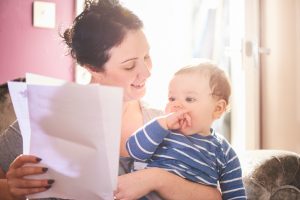 Lowest Prices For Natural Gas In Athens, GA
During winter, the price of natural gas tends to spike. This is because throughout the U.S., homeowners burn more gas to keep their homes warm. Although there is plenty of natural gas in storage this year to meet demand, it's still likely that natural gas prices will spike during the colder months. When natural gas usage increases, usually in the summer and winter months, the cost of natural gas tends to increase as well. 
Best Month To Lock In Natural Gas Rates
A quick glance at historical natural gas prices shows how rates fluctuate predictably throughout the year. November onwards is a good time to lock in a cheap natural gas rate, since prices are typically low – this is what's known as a shoulder month. If you're thinking about looking for a new fixed rate, don't wait any longer. As the weather gets colder, though, it's possible that we'll see gas prices spike. If you're on a variable rate plan this could mean your energy prices shoot up this winter. So now's the time to lock in a cheap fixed rate natural gas deal to save yourself some money.
Who Has The Cheapest Natural Gas In Georgia?
The cheapest prices for natural gas come from SCANA Energy. This provider offers a low rate of only $0.309 per therm on all of its plans. This includes a wide range of different plan lengths. You can sign up for the SCANA Energy 6 Month deal, which is particularly helpful if you're planning to move soon. Alternatively, you can go for longer plans including 12, 18 month, and the SCANA Energy 24 Month plan. These all cost the same low price per therm, making it easy to choose the right gas plan for your situation.
The next-cheapest plan is the Constellation 24 Month Metro Home deal, with a rate of $0.349 per therm. At only 4 cents per therm more than the SCANA Energy deal this is still a good plan. However, with a typical consumption of 700 therms per home per year, the extra 4 cents you spend per therm adds up to $28 annually. In addition, Constellation charges $1 more per month in service fees than SCANA Energy, so over the course of a 24-month contract you could spend $80 more in total.
For a slightly higher price per therm you could sign up for the Infinite Energy 12 Month plan, which offers a rate of $0.369. That's more than you'll spend with either of the other providers we've looked at so far, but Infinite Energy's monthly service charges are $5.95 per month, the lowest on offer. That means it could be a good natural gas plan if you live in an apartment, or anywhere else where you're likely to use less natural gas. 
Switch To A New Natural Gas Provider Today
At Georgia Gas Savings we pride ourselves on making it as easy as possible to switch natural gas provider. It only takes a few minutes to switch, and you can even do it all from your smartphone with the Georgia Gas Savings app for Android and iOS devices. Find the cheapest gas rate in your area and start saving today: https://www.georgiagassavings.com/apps/ga