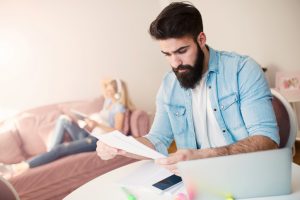 Find Cheap Natural Gas For Your Augusta Apartment
Choosing the best gas rates isn't always as simple as picking the cheapest rate. If you live in an apartment, chances are that you consume less gas than you would if you lived in a house. Statistics from the Energy Information Administration show that apartments, particularly those in large developments, are far more energy-efficient than other forms of housing. So what does that mean for you? Well, if you don't use a lot of natural gas, a cheap gas rate might not be the best way to save money.
Augusta Natural Gas Rates For Apartments
Let's take a look at the cheapest rates around. To start with, we have several fixed-rate natural gas deals that offer a low price per therm. The cheapest of these is the Constellation 24 Month Metro Home plan, with a price per therm of just $0.349. Next in line is SCANA's 18 Month Fixed Rate deal, which costs $0.359 per therm. Now, Constellation's deal is cheaper – right? Well, over the course of a year a typical Georgia household might consume around 700 therms of natural gas. If you're saving a penny on each one, that's $7 saved. But Constellation charges $7.95 per month in customer service fees, while SCANA Energy charges a dollar less. That means you'll actually end up spending $5 more than you save! 
Keeping Your Augusta Natural Gas Rates Down
Higher service fees actually increases the rate per therm for customers living in apartments. This is because your annual consumption is appreciably less and a larger fraction of your bill goes to service fees. Rather than saving $7 per penny off your therm price, you might only save about $5. So is there a natural gas provider that offers cheap therms as well as a low monthly service fee? The XOOM Energy SureLock 12 gives you a price per therm of $0.375, which is a little higher than the other plans we've looked at so far. However, service fees are only $5.85 monthly. This means that while your gas rate might be $0.026 higher than the cheapest one around, you're also saving $2.10 in fees every month. 
Your other option, the Infinite Energy 12 Month plan, costs more than the XOOM Energy deal, with a rate of $0.419 per therm. Service fees are about the same, coming in at $5.95 monthly, which isn't cheap enough to offset the higher therm rate. 
Switching To Your New Natural Gas Provider in Augusta
Of course, we understand that it isn't all about money. You need to know your new natural gas provider is going to treat you right. That's why it's our job to collect real customer reviews and data from the Georgia Public Services Commission, so you can decide which businesses you can rely on. Take a look at some of the reviews of natural gas companies in Georgia to see what real customers think of these businesses, and which one is right for you.