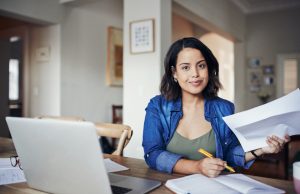 Cheapest Atlanta Gas & Light Natural Gas Prices
Cold weather is coming. Do you have the cheapest price for your natural gas? As temperatures begin to drop, Georgia households are going to start burning a lot more natural gas to stay warm. Make sure you're not spending more than you have to this winter by locking in the cheapest natural gas deal in Georgia.
Who Has The Cheapest Natural Gas In Georgia?
The easiest way to keep your costs low this winter is to pick up a natural gas plan from SCANA Energy. This natural gas provider offers a range of fixed term deals, the cheapest of which is the SCANA Energy 24 Month Fixed Rate deal. This comes in at just $0.339 per therm, the cheapest deal for a 24-month contact. Of course, you'll still need to pay the monthly service fee of $6.95, but this is a fairly similar rate to that which other providers charge. 
One other thing to bear in mind is that SCANA Energy contracts have a $200 fee for leaving early. Not a problem if you're happy with the service, but if you want to switch natural gas providers early then it could be expensive. Our real reviews of SCANA Energy show them to be a trustworthy company; customers rate their price, customers service, and plans an overall 3.7 out of 5 .
Other Cheap Natural Gas Rates In AGL Area
SCANA Energy isn't the only provider of cheap natural gas. There's plenty of competition, and there are options such as the Constellation 24 Month Metro Home plan, which gives you a great rate of $0.349 per therm. This is only $0.01 more than the cheapest rate around, and gives you two years of low natural gas prices. The only drawback is that Constellation charges $7.95 monthly as a service fee, so you'll end up spending more on administration charges than you will with SCANA Energy. 
Alternatively, you could choose the Infinite Energy 24 Month Plan. This costs more per therm, coming in at $0.499, but you'll also only pay $5.95 in service fees each month. Depending on your usage, you could save more by choosing this plan; you'll spend $13 less in service fees over the course of the year. Although you'll spend more per therm, this isn't such a big deal if you don't use a lot of natural gas. If you're looking for the best natural gas rate for your apartment, where natural gas usage tends to be low, then this could be the right choice for you.
For an extra $4 per month you could upgrade this plan to the Infinite Energy Nest Plan. This is similar in most respects to their standard 24-month fixed rate contract, but comes with a free Nest smart thermostat. This can help to cut down on natural gas usage, which will save you money over winter. 
Keep Warm And Save Money in AGL
Staying comfortable shouldn't come with a big price tag. Choose the cheapest natural gas deals in the AGL area and you'll be able to keep warm without worrying about how much you're spending on natural gas. Switch and save in just a few minutes with Georgia Gas Savings. You can even save money on natural gas straight from your smartphone with the Georgia Gas Savings App for Android and iOS devices: https://www.georgiagassavings.com/apps/ga