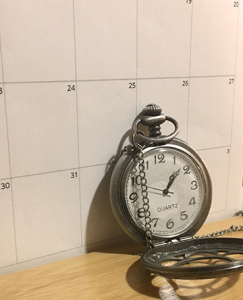 Cheap Natural Gas Deals Coming Soon!
This winter roared threats of icy temperatures and prolonged freezes. In reality, though, it sneezed out sporadic cold snaps interspersed with (relatively) balmy weather. Long-range forecasts predict that conditions will quickly give way to warmer weather since it's now likely that the last icy blast may well be past. What will happen to natural gas rates? Natural gas commodity researchers agree, saying "the market appears to be signaling an end to winter, though it may not feel like it to most Americans."
How Will This Affect Natural Gas Rates?
Although it may not feel like spring yet, we can expect demand to drop when temperatures rise. Many market analysts are advising against over-reacting to the recent cold weather. This is a view echoed by many other sources within the industry, particularly as production will begin increasing. According to Andrew Hecht, a commodities trader, "the peak time of the year for the demand for natural gas will end sometime this month. March is typically the time of the year that the amount of gas in storage around the United States begins to rise". More natural gas in storage combined with lower demand typically means a lower selling price – which means savings for you.
The Spring Shoulder Begins
Prices typically drop in spring and fall, when demand subsides. This means that once temperatures rise, natural gas consumers in the Atlanta Gas & Light service area can expect the price-per-therm to start falling in the next few weeks. Of course, that changes in the wholesale price of natural gas take a little while to filter through to the consumer. If your fixed rate natural gas deal is coming up for renewal, it's now an excellent time to begin shopping for a new deal.
Finding The Best Price For Natural Gas
Throughout the year we're carefully monitoring the market for the best deals around. You can be sure that as soon as natural gas companies start to lower their rates, you'll be able to find these new deals on our website. Simply compare the best natural gas rates in Georgia to view a wide range of options from different providers. Read real reviews from existing customers and check out each provider's terms and conditions before making a decision.
Switching Natural Gas Providers In Georgia
Once you've found the best deal for natural gas in your area, it couldn't be any easier to switch to your new natural gas provider. Georgia Gas Savings makes the process hassle-free.  Just check that your existing contract has expired and then simply sign up with your chosen provider. You can do it all from our website, or even compare natural gas deals and switch from your smartphone with our new app. Keep up with the best natural gas rates in Georgia by downloading it here: https://www.georgiagassavings.com/apps/GA