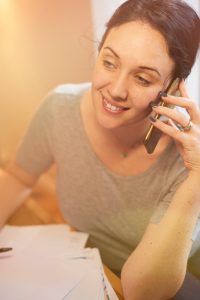 Best 12 Month Natural Gas Deals in Savannah
You're looking for a great price for natural gas – and we can help. We'll help you pick out the right option for your Savannah natural gas supply from the many different providers. We won't just help you find the best price; we'll show you which companies provide the best flexibility, customer service and green options as well.
Savannah's Cheapest Natural Gas Plan
There are two plans with evenly-matched prices of just $0.369 per therm. This low, low price can be found on the Constellation 12 Month Metro Home plan, as well as the SCANA Energy 12 Month Fixed Rate plan. With the price of each therm sitting at such an affordable level, these plans are ideal for anyone with high monthly usage. It's worth noting that both companies are highly-rated by natural gas customers and charge $150 to terminate the plan early. However, SCANA Energy charges $6.95 per month as a service charge, a dollar less than Constellation.
Donate Your Natural Gas Bill To Charity
If you're an animal lover, perhaps the XOOM Energy RescueLock 12 plan is a good choice. XOOM Energy commits to donating a portion of your natural gas bill to animal charities every month, so you'll always know you're helping to protect animals in need. Bear in mind that this natural gas deal comes with a cost per therm of $0.399 – not a lot more expensive than the cheapest rates, and especially affordable if you've taken our natural gas savings tips into account.
Most Flexible 12 Month Natural Gas Plan
If you want to lock in a low price for natural gas, but you're not sure you want to commit to a full 12-month deal, then the Gas South 12 Month Term deal is a great option. While this has a higher rate of $0.490 per therm and a service charge of $9.95 per month, there is no early termination fee. This is great for consumers who may be planning to move soon but still want the protection of a fixed term natural gas contract, or those who expect natural gas prices to drop soon.
Keeping Up With The Cheapest Natural Gas Deals in Savannah
Finding the best prices for natural gas in the Atlanta Gas & Light service area isn't always easy. That's why we offer an up-to-date comparison of all the best deals around, to help save you money. If you're committed to saving money every month, then download the Georgia Gas Savings app for Android. You can compare the best natural gas deals and switch right from your phone. Find your ideal plan today by downloading our app: https://www.georgiagassavings.com/apps/ga