How Can No-Contract Deals Help Me Save?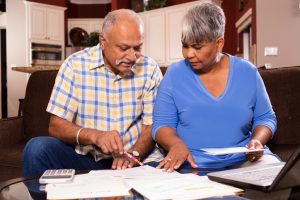 It's a busy world we're living in right now folks — and hey, we get it. Shopping cheap gas can't be top of your mind all the time. Sometimes you really can't make lightning-fast decisions about your energy plan. More than that, you shouldn't want to, either! The good news is, buying yourself a little extra time to find that perfect fixed-rate deal is easy. That's because there are plenty of monthly gas plans on offer in Metro Atlanta. These usually come with no exit fees, and great intro rates. So if you're careful, you can get one month of cheap gas, no strings attached! Let's see which of these monthly gas plans will work best for you…
Compare Cheapest Gas Plans Near You
Not all month-to month plans are the same. For example, the BridgePlan Variable from Gas South is not a money-saving deal here. The $1.69 per therm rate is eye-wateringly steep, plus there's a $150 early termination fee. The reason is that the BridgePlan is designed to reward customers with no/low credit who stick with it for 12 months. If you don't need to build up a good payment history, you should look elsewhere! 
A slightly better option is Town Square's Town Square Variable plan. The 79.7 cents per therm rate is less than half what you'd be paying on the previous plan, and there's a monthly charge of just $5.95.
A shade cheaper would be the Acquisition Variable plan, again from Gas South. The 69 cents per therm rate, however, comes with a $6.95 to $9.95 monthly charge. If you fall at the top end of this monthly charge bracket, sticking with Town Square's lower $5.95 fee might save you a couple of dollars.
What you really want, however, is the lowest rate possible – you want this plan for a short, cheap fix, not a long commitment, after all. Scana's Introductory Variable Rate is the one we'd recommend. The 49.9 cents per therm rate is a significant step down in price, and the monthly charge is just $5.95. Watch out though, because it's a one-month-only intro rate. After that time, they'll roll you onto a pricier variable rate – so get your long-term, fixed-rate plan lined up!
Shop Smart Now with Monthly Gas!
In summary, when you're signing up to a long-term fixed rate plan, you want to be absolutely sure it's the best deal for you. So if you need a little extra time to shop around, a monthly gas deal with a low rate will buy you a few extra weeks. We'd recommend Scana's Introductory Variable Rate – it's cheap and easy, meaning you can buy time whilst saving money! Search for more monthly gas plans to help you shop and save over at www.georgiagassavings.com.