Should I be Looking for Stable Gas Prices Near Me?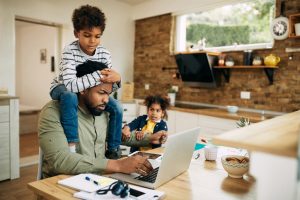 Writing about stable gas prices might sound like something of a bad joke right now. Haven't we seen a winter of nasty natural gas rate spikes? And aren't natural gas prices rising anyway? Here's the thing though: what if we told you that you can make this volatility work in your favor? When a gas provider's rates spike, this can mean they're relatively sensitive to the market. So what goes up, just might come down again. With shoulder month discount season just 'round the corner, it's possible that providers with more volatile rates will offer better savings. Let's see which of your Atlanta providers has shown the least, and most, stable gas prices. That way, you'll know who to watch come spring…
Comparing Natural Gas Rates in Atlanta Over Time
Over the past few months, Scana has shown remarkable rate stability. Their 6 Month Fixed Rate plan, for example, has bucked the trend of other providers by remaining relatively flat. An interesting tidbit, but no good if you're looking for a rate that might dip in spring! So let's see what's happening elsewhere.
Constellation is showing an interesting pattern for shoppers in search of a long-term natural gas plan. Their 12 month rates have pretty much plateaued since an October spike. However, the 24 month rates dipped a little around January. Compare their 12 Month + Water Heater Protection plan with, for example, their 24 Month Home Natural Gas Plan. So if you're looking for shoulder month discounts on a long-haul plan, Constellation would be a good one to watch!
Over at Georgia Natural Gas (GNG), rates showed a similar pattern of hiking in October and dipping down again come February. But this variation was more pronounced than with Constellation. Plus, the relation between rate stability and plan length is the opposite. Shorter term natural gas plans in fact showed greater rate variation than longer term ones! You can see this by looking at their 6-Month Fixed Plan and their 24 Month Fixed Plan. This suggests it's the shorter plans from GNG that could be offering better discounts in spring. And that's neat, because it offers a good bargain-hunting complement to our Constellation findings! 
Keep an eye on Gas South's 6 month plans, too, because we're seeing a similarly pronounced volatility there over the last few months. Check out their Fixed 6 Month rate history to see a remarkable 18 cent drop between November and January.
Prepare to Shop the Cheapest Gas Plan in Atlanta Today!
So whilst you'll know by now that shoulder-month shopping is a great way of snagging better natural gas deals, eagle-eyed customers can refine their strategy even further! The most stable gas prices are potentially less likely to show strong discounts. But more volatile gas prices, like for Constellation's long term plans, and GNG's short-term ones, could yield even bigger savings. Stay on top of who has the most stable gas prices in Atlanta, and lock in great deals, with www.georgiagassavings.com!