24 Month Gas Plans Are Cool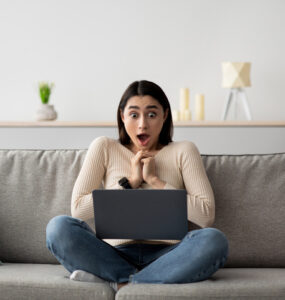 Boy, Atlanta, it's hot! So, stay cool with low natural gas prices. Temperatures in the US south may be reaching a melting point, but natural gas rates are crazy low this summer. Indeed, you can lock in cheapest natural gas rate for 24 months and put high gas bills behind you. Then you can spend your extra cash on whatever cools you off in a heatwave! I'm thinking sweet iced tea, heavy on the ice. Let's check out the lowest 24-month gas plans in Atlanta.
24 Month Gas Plans with Cool Rates
The rates are low, and the terms are long. But that's a good thing! Specifically, it means you'll be saving for the next two years with any of these plans. So, let's break it down.
Gas South Fixed 24 Month
$0.690 per therm.
$150 ETF and $6.95-$9.95 monthly charge.
No deposit (keep $150 in your pocket).
$20 in bill credits.
Lowest price in 12 months.
Georgia Natural Gas® 24-Month Fixed Plan
$0.669 per therm discounted rate for new customers only.
$50-$200 ETF and $6.99-$9.99 monthly charge.
Greener Life® free for 6 months.
Up to $200 in exit fees credited if you switch natural gas providers.
$0.10 higher than the lowest price in March.
Scana Energy 24 Month
$0.659 per therm.
$250 ETF and $6.95 monthly charge.
Lowest price this year.
Constellation 24 Month A/C Protect Plus
$0.649 per therm.
$150 ETF and $7.95 monthly charge.
Water heater protect free ($142 value).
A/C furnace protect for 19.95 per month.
Lowest rate in 12 months.
Best 24 Month Gas Plan in Atlanta
While the other plans might be cool, this one is ice cold!
Xoom Energy SureLock 24 is available for only $0.619 per therm. The provider also has the lowest monthly fee at $5.85. Although there aren't any other bells and whistles with this plan, we think the cheap rate is enticing enough. The provider has a $200 ETF for this plan.
Keep in mind that near the end of your term for any fixed-rate plan, you should shop for a new natural gas plan with a cheap rate. Be sure to watch for notices from your provider. This is a good strategy to avoid automatic enrollment in a more expensive fixed-rate or variable-rate plan.
Get Your New 24-Month Plan Today
Natural gas fuels most of the electricity generators in the nation. So, with high temperatures comes a higher demand for air conditioning. Typically, we see natural gas prices increase during the summer as electricity demand tends to soar. That means these cheap rates available today aren't likely to last. But this year, prices are staying low.
According to EIA, this could be the last month of savings as prices are predicted to go up for the rest of the year. So, jump on the opportunity to save for the next two years with one of these 24-month natural gas plans. Visit us today to pick yours at https://www.georgiagassavings.com.