12 Month Gas Plans for Summer Savings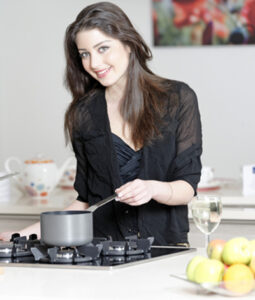 Are you cutting back on expenses to have more to spend on summer fun? In Athens, finding a cheap gas plan is a great way to save some cash. In fact, if your current plan is more than 6 months old, you'll be shocked by today's low rates. Natural gas prices dropped steeply to start the year and went even lower in spring. So, let's look at the lowest 12 month gas plans currently in Athens.
Cheap 12 Month Athens Gas Plans
For Athens residents who haven't shopped natural gas plans recently, these plans could save you a bundle!
First is the Xoom Energy SureLock 12 plan. It's one of the cheapest rates at $0.629 per therm. The ETF and monthly charges are also some of the lowest of any provider at $100 and $5.85 respectively.
Next is the Scana Energy 12 Month plan. At $0.639 per therm, it's slightly more expensive than other plans available now, but much cheaper than plans from 6-12 months ago. The provider has a $150 ETF and $6.95 monthly charge.
Plans with Cheap Rates Plus Incentives
These gas plans for Athens not only have great rates for summer savings, but the providers have added bonuses to gain your business.
First is the Georgia Natural Gas® 12-Month Fixed Plan. At $0.629 per therm, it's at nearly its lowest point for the last year. This rate, however, is a $0.12 discount for new customers only. Switch to this plan and you can get fixed contract exit fees covered up to $200! You also get Greener Life® free for 6 months. The contract has a $50-$100 ETF and $5.99-$8.99 monthly charge.
Next there is Gas South Fixed 12 Month plan. At $0.650 per therm, it's more expensive but still the cheapest price for this plan in 12 months. Additionally, the provider does not require a deposit which keeps up to $150 in your pocket. You also get $20 in bill credits. This plan has a $150 ETF and $6.95-$9.95 monthly charge.
The Best Athens 12-Month Gas Plan
Finally, we have the Constellation 12 Month A/C Protect Plus plan. At $0.589 per therm, it's the cheapest 12-month plan available. The plan also has a $150 ETF and $7.95 monthly charge. The provider sweetens the pot with water heater protection at no cost (a $71 value). Even better, in this record summer heat, you can add on A/C and furnace protection for $19.95/month.
Take note that with any of these Athens gas plans, we recommend shopping for a new cheap rate as your contract winds down. This way, you can avoid possible automatic enrollments in a pricier plan or variable rate.
Shop to Save on Natural Gas
When you think about the best ways to save money, shopping GA gas prices doesn't usually top the list. But when it comes to your natural gas plan, regularly shopping and comparing plans is a smart way to save. On the Georgia Gas Savings site, you can easily compare plans and providers side-by-side. You'll also see info on prices over the past year, reviews, and tips to save even more. Visit us today at https://www.georgiagassavings.com.