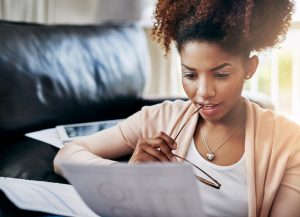 Savannah's Best 12 Month Natural Gas Prices
 If you live in Savannah, you've got access to some of the cheapest natural gas prices in Georgia. That means you can cut down on your monthly bills by finding a cheap deal on natural gas. There are lots to choose from and shopping for the right one can get confusing. But we'll help you find the best 12 month natural gas plan around that best fits your needs. 
Which Provider Has The Cheapest Natural Gas?
It's a simple question, but the answer isn't always as straightforward as you'd imagine. Let's start with the provider that has the cheapest price per therm of natural gas. This is the Constellation Metro Home 12 Month deal, with a cost of $0.349. That's the lowest price per therm of any 12 month natural gas deal in Savannah. 
However, Constellation charges $7.95 per month in service fees. That's not the cheapest fee around, and means that while they boast the lowest price per therm, they're not necessarily the cheapest option. Instead, Savannah residents could consider the Infinite Energy 12 Month Fixed plan, which offers a price per therm of $0.369. That's more expensive than the Constellation deal by 2 cents, and at an average annual natural gas consumption of 700 therms/year, this adds up to about $14 more. However, there are savings in other areas. 
The Infinite Energy service fees are only $5.95 9, saving you $2 per month or $24 a year. So, even though on average you might pay $14 more annually for those Infinite Energy therms, you only pay $24 a year in monthly service fees. In total, then, you'll save $10 over the course of the year by picking Infinite Energy over Constellation ($24 monthly service fees – $14 higher per therm rate = $10 savings). However, if you use more natural gas than the average consumer, Constellation's plan may become preferable. That's because the greater savings from cheaper natural gas outweigh the higher service fees.
Deals On Natural Gas In Savannah
Savannah residents can also sign up for the Gas South Fixed 12 Month plan, which offers a rate of $0.490. This is appreciably more than the cheapest rate, coming in at around 15 cents per therm more expensive. For a typical Georgia home, this equates to about $100 annually. You'll be charged between $6.95 and $9.95 in monthly service fees, depending on your credit score.  With these adding up to an annual amount of $83.40 to $119.40 it's unlikely that the Gas South plan is the best choice for most Savannah residents. 
Avoid High Rates at Gas Plan Expiration 
These fixed rate deals guarantee a low price for each therm you burn and as these plans enter their last month (25-30 days), customers must decide what they will do when their plans expire. Typical options are:
Renew the current fixed rate agreement or choose a new one with the supplier.
Switch to a new supplier
Do nothing.
If you do nothing, your natural gas supplier will transfer you to their variable rate natural gas plan. These are much more expensive, often with prices that exceed $1/therm. If you accidentally allow your fixed rate plan to expire without renewing, you could end up spending all the money you saved by finding a cheap deal in the first place. When you sign up for your new fixed rate natural gas deal, put a reminder in your calendar to renew in 11 months. You can also set an alarm on your smart phone. This gives you plenty of time to find a new plan that'll save you even more money.
Save Money On Natural Gas Today
Why wait any longer to begin saving money on natural gas? If you live in Savannah, you can switch your natural gas provider today and keep your energy costs low. Signing up with a new provider at https://www.georgiagassavings.com only takes a few minutes. You can even do it straight from your smartphone. Download the Georgia Gas Savings app today for your Android or iOS device, and get saving!