How to Shop Cheap Spring Gas – Today!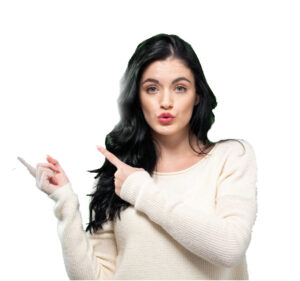 The cold is creeping in folks, and natural gas rates look likely to creep up along with it. But whilst the energy outlook is gloomy, there's a money-saving light at the end of the tunnel for savvy home power shoppers. Yes, we're talking about the shoulder months! But what are they? How do they help you? And how can you shop these natural gas plans to land the best cheap rates for 2023? Let's take a look!
Shoulder Months, Cheap Gas Plans, and You
Every year, energy demand dips for a brief period around spring, and again in fall. That figures, right? Because milder months mean we all collectively back off from blasting ACs or thermostat-tweaking the heat.
And this dip in demand tends to lead to a dip in energy market rates, too. We saw this in September, when GA natural gas prices dropped nearly a fifth from August. These fall and spring rate-reprieve periods are known as the 'shoulder months'.
And whilst the fall 2022 shoulder month ship has pretty much sailed, there's a good chance of another decent shoulder-month window opening up in spring 2023. That's when savvy shoppers will want to lock in their long-term contracts.
So How do I Shop These Natural Gas Plans for Spring?
It's a good question! Because on the one hand, you want the security of a good fixed rate plan over winter. And on the other, you want the flexibility to shop around again in spring. Here's how (and how not!) to square that circle.
Firstly, it might be tempting to jump onto a variable no-contract plan all winter long. No contract means no exit fee, which means a money-saving springtime shopping strategy, right? Wrong! Because the variable rates on these plans can spike to staggering heights over winter. So you really need to be on a fixed rate option, even if that means having to pay a fee to cut it loose.
So here's one fix: find a fixed rate plan with a low exit fee. This way, you benefit from the security of a reliably priced natural gas plan for winter. And whilst you'll need to pay to leave come springtime, a bit of digging around shows you might not need to pay all that much. Some lower exit fees tend to correlate with shorter contract lengths. So start nosing around the 6-month plans to begin with.
Compare and Shop Gas Plans
The SureLock 12 plan from XOOM Energy, for example, balances a good 91.9 cents per therm rate with a $100 exit fee that'll keep you covered for 12 months. Another option is to try the 6-Month Fixed Plan from Georgia Natural Gas®. The rate is comparable, at 89.9 cents per therm and it ends right at the beginning of summer. And if you need to find a new plan in the spring, it'll cost you just $50 to exit !
Shop Natural Gas Plans Now!
So, in summary: whilst things are looking bleak, there's plenty that you can be doing now to tee up substantial home energy savings for spring. Try shopping one of these natural gas plans with low exit fees, for starters. And why shop these natural gas plans now? Well, time is a-ticking, and gas rates are already a-rising – so lock one in today over at www.GeorgiaGasSavings.com!