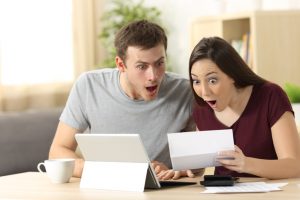 Which Are The Cheapest 24 Month Natural Gas Deals For Roswell, GA?
Our site is the perfect place to find a cheap natural gas deal. We've picked out the very best 24 month plans to help you find the perfect deal with the cheapest natural gas provider in Roswell, GA.
Who Offers The Cheapest Natural Gas?
There are two natural gas providers in the Atlanta Gas & Light service area which offer cheap 24 month fixed plans in Roswell. These plans are the Constellation 24 Month Metro Home Plan and SCANA Energy's 24 Month Fixed Rate Plan. Though Constellation offers the best price per therm, coming in at just $0.389, SCANA Energy's plan isn't far behind at $0.419. Both deals are exceptionally well-priced against the competition — their next-cheapest gas plan costs $0.590 per therm.
Is This The Right Gas Deal For Me?
Both of these natural gas providers offer excellent value for the money, and they help you to secure a low natural gas price for the next 2 years. But, if you want to change providers during this term, you will need to pay an early termination fee. Both Constellation and SCANA Energy have fees set at $150.
Most consumers are looking to lock in a low price for as long as possible to guard against price hikes. However, some people prefer to have the option to switch provider more easily. A good compromise in this case would be to look at 12 month fixed price plans in Roswell. These plans are slightly more expensive than 24-month plans, but do offer options that let you switch earlier if better prices come along.
Which Gas Provider Gives The Best Service?
We understand that choosing a provider isn't just a case of picking the lowest price. Especially when you're signing a 24-month deal, it's essential to select a provider who can be trusted to give great service. That's why we collect data from many different sources to produce a score for each natural gas marketer.
 SCANA Energy and Constellation are our two highest-rated marketers, which means you can be sure you're not compromising on quality to get the best price.
Is This The Right Time To Choose A Gas Provider?
Yes! Right now, natural gas prices are relatively low, but it won't be long before they increase again. Natural gas is much more expensive during the summer, thanks to fluctuations in supply. Also, NOAA is predicting a strong hurricane season this year which could drive prices up even higher. Tropical storm Alberto recently caused the evacuation of several natural gas production rigs in the Gulf of Mexico. While production has been impacted this time, the hurricane season is just getting started. That's why it's essential to get the best natural gas rates now to avoid potential price spikes.
Can I Be Sure This Is The Best Price For Natural Gas?
These two plans are the best 24-month natural gas plans in Roswell, and the Constellation 24 Month Metro Home Plan is the cheapest fixed-rate deal available currently. All the same, it's always smart to keep an eye on your options. Check out the Georgia Gas Savings app today at https://www.georgiagassavings.com/apps/GA and you'll be able to view and switch deals at a moment's notice!