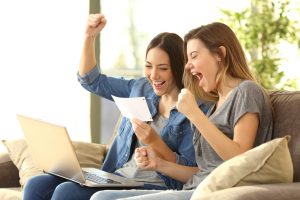 What are the cheapest 24 month natural gas plans in Athens, Georgia?
We know that our customers are always on the hunt for cheap natural gas rates. That's why our team keeps combing through the deals on offer to bring you the best of the bunch in the Atlanta Gas & Light service area.
Most suppliers in Georgia offer 24-month fixed price plans. The two plans that stand out as the best value for money are:
The next cheapest 24-month fixed rate is $0.590, making these two plans are considerably more affordable than their competition.
Are These The Cheapest Gas Deals In Athens?
The Constellation 24 Month Metro Home Plan has the cheapest price per therm of any gas plan in Athens. SCANA Energy's 24 Month Fixed Rate Plan is in the top 5 cheapest gas plans in Athens, but it's actually slightly more expensive by $0.01 per therm than their 12 month plan.
Is Now The Best Time To Choose A Gas Plan?
Natural gas prices usually rise through the summer months. It's well worth locking in a fixed rate for your natural gas now, before prices rise, so you can keep your monthly gas bills as low as possible—especially in the coming winter. Remember, you don't have to keep checking back to find the best natural gas prices; we've created a handy app that lets you easily select and switch to the best deals. Check it out at https://www.georgiagassavings.com/apps/GA
What Are the Benefits Of A 24-Month Natural Gas Plan?
A 24 month fixed rate gas plan allows you to lock in a low price for your natural gas for a long time. It protects you when rates rise or suddenly spike. By locking in a low price for your gas now, you'll be shielded from sudden expenses and save a significant amount over the next 24 months.
Which Natural Gas Supplier Should I Choose?
Every consumer knows that price isn't the only factor to consider. You want to work with companies you can trust, so it's essential to choose a natural gas provider that's reliable and trustworthy. Both Constellation and SCANA Energy come out top of the pack in these rankings, sitting almost a full star ahead of the next-highest provider. Learning about how a company treats its customers can save you time and avoid aggravation. Our gas provider ratings system combines data from a wide range of sources, including consumer reviews, to give you an idea of which providers are the best to work with.