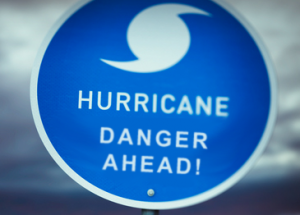 Will Natural Gas Be More Expensive in Georgia Because Of Hurricane Florence?
A week ago, everyone in Georgia was waiting to see whether Hurricane Florence would hit us. After wreaking havoc in North Carolina, would the storm turn south and hit Georgia, too? Meteorologists didn't know, and everyone up to and including the President issued warnings to Georgia residents. As it turns out, we got lucky – the storm passed us by this time. However, Hurricane Florence may still have had an impact, especially on the price of cheap natural gas in Georgia.
How Has Florence Affected Natural Gas Prices?
One of the major impacts that Hurricane Florence had in North Carolina was to knock out power to a huge number of houses. Hundreds of thousands of homes across the state lost power when electricity lines were brought down, and many of these still haven't been repaired. Since a large portion of their electricity came from natural gas power stations, this means that demand for natural gas fell dramatically. If North Carolina doesn't need as much natural gas, there's a market surplus. As a result, we could see wholesale prices fall in the short term.
What Long-Term Effects Will There Be?
A decrease in wholesale prices probably won't have much of an impact on consumers. The surplus will probably be exhausted fairly quickly, so it won't affect marketers' fixed term natural gas plans. However, something that might have longer-term ramifications is the impact this has had on gas infrastructure construction throughout the area. With road networks blocked and power lines cut, we're likely to see significant delays to construction throughout the southeastern states.
Although the damage has been done outside of Georgia, there is the potential for this to have a knock-on effect on prices here. In addition to this, natural gas-receiving ports on the Georgian coast have had to be closed or restricted while the storm blows itself out. This has restricted the flow of natural gas, potentially causing a bottleneck in supply.
What If Things Had Gone Differently?
With the benefit of hindsight, we know that Georgia was more-or-less unaffected by the hurricane. However, we could just as easily have fallen into its path – though it was a Category 1 storm by the time it came ashore, it still did plenty of damage. South Carolina residents know only too well how much power the hurricane still had, even as it drifted further west, and severe flooding has even warranted a presidential visit. If the storm had veered into Georgia we could well be looking at downed power lines and flooded roadways within the Atlanta Gas & Light service area.
Natural Gas Leaks—Keeping Safe
The main danger during a hurricane is if a gas line breaks and allows natural gas to leak. The best thing you can do is to familiarize yourself with the smell of natural gas; if you catch a whiff of rotten eggs, leave the area at once. Remember that natural gas is extremely combustible when released into an enclosed area so you need to get out of the vicinity as quickly as possible.