Recommended AGL Natural Gas Providers
Use the filters below to find the best plan for your needs
What are the current Natural Gas Rates in Georgia?
Currently in Georgia, natural gas rates start at around 40 cents per therm and range up to over $1 per therm. That's quite a range! Taking just a few minutes to shop can save you real money on your gas bills.
Prices also change from month to month, and you should start shopping earlier rather than later if your contract is ending. In the next section of this page, we've dug into the fine print of the various offers and listed the plans we think offer the best values for consumers.
How do I compare Natural Gas Companies?
Check the company's rating on Georgia Gas Savings
Read some customer reviews to get a better idea about the company
Review the gas provider's plans to pick the one that best suits your lifestyle
Who is the best natural gas provider in Georgia?
Currently, we rate Constellation as the best natural gas company for consumers in Georgia. However, just because someone came in second or third doesn't mean that is a less reliable company. They might just have a smaller set of plans, or slightly different pricing.
At the end of the day, there is no 'right' or 'wrong' company to use, but there is a company that is 'right for you'! Just do your research and be sure to understand the terms and conditions so there won't be any nasty suprises.
Who has the lowest natural gas prices in GA?
While price is always an important component of any purchase you make, remember that if a deal or plan sounds too good to be true, it probably is. Look out for short-term introductory rates— they could double or triple after the introductory period leaving you with giant bills you didn't expect. Also check for monthly charges, some might be higher than others. Just look before you leap!
Now, to help you find the lowest price, just click on the 'Price' column header in the grid below to sort the plans from lowest to highest rates. Then click the Sign Up Now button to make your choice! It's that easy.
Recommended Plan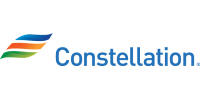 36 Month Home Natural Gas Plan
Plan Type:
Fixed Rate
Term Length:
36 months
Early Termination Fee:
$150
Monthly Recurring Charge:
$7.95
Great Low Rate!
Stable Rate for 3 years
Great Value!