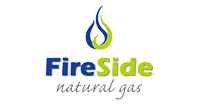 PSC# :
Horrible Company To Do Business With
" I have tried different marketers of natural gas and Fireside is the worst. They were easy to work with initially and cheapest but they charged me variable rates for my gas which were significantly higher than my established rate without notifying me that my fixed rate was expiring. I asked them to refund me the difference as I wasn't notified and they didn't - and turned my account over to collections - which impacted my credit score. They aren't a company I would ever do business with. Run away from them. "
— Steve from Atlanta
May 6th, 2020
" I really liked that everything was all natural as I like companies that are green. Everyone I spoke with was smart and nice. "
— Hawke from Atlanta
December 13th, 2016
" Fireside Natural Gas is an amazing company. They are so helpful and friendly and available to answer any questions you have. They are definitely reasonably priced. "
— Amber M from Marietta
November 8th, 2016
Excellent Customer Service. Period.
" Fireside Natural Gas provides excellent customer service and an additional rewards program. I am saving a lot more since I have switched from my previous provider. Excellent savings with satisfactory customer service is greatly appreciated now more than ever. "
— Imanuel Hampton from Athens
October 31st, 2016
fireside natural gas reviews
" We use Fireside for our residence and our business. Everything has been seamless so far. Customer service is outstanding. With new options popping up apart from the older standby gas companies, we were happy to switch (after calling about our rates with one of said older companies who we'd been a customer with for years and receiving not an ounce of care about competing rates). The switch was easy. Being a seasonal customer with our business has been easy. Having their service at our home has been easy. Definitely recommended. "
— fireside natural gas reviews from Marietta
September 29th, 2016
" The first time that I called Fireside with a question, I was very impressed that I actually got a live person rather than a recording. Each time I have called them I have spoken with a knowledgable person without having to wait and my concerns have always been immediately addressed to my satisfaction. It's very rare that you get the high level of prompt customer service these days that Fireside provides. I highly recommend them. "
— khai from Marietta
September 22nd, 2016
" Have had fireside natural gas for about 2 years. Great customer service, low rates. "
— Abby from Atlanta
September 14th, 2016