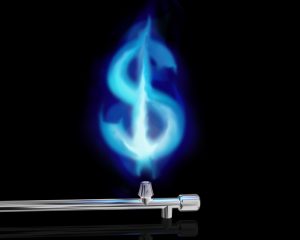 Cheap Macon Long Term Natural Gas Rates
Are you looking for the best Georgia gas rates in 2019? Well, so are we! Our mission is to make sure Macon, GA, residents get the best prices on natural gas. We're going to compare the best long term natural gas plans for Macon. This lets you easily decide how to save money on natural gas in Georgia. 
Best Long Term Prices For Natural Gas In Georgia
Lock in a long-term fixed rate plan to get the best price on natural gas. These plans all last for 24 months, which gives you long-term stability as well as discounted natural gas rates. Of course, this means you're committing to a provider for the duration of the contract. If you want to leave early, you'll need to pay the early termination fee. While these fees can cost up to $250 and make switching providers in mid-plan expensive, locking in a long term rate can save you money.
Long Term Natural Gas Savings In Macon, GA
The cheapest long term natural gas plan in Macon is the SCANA Energy 24 Month Fixed Rate plan. This offers a low price per therm of only $0.359, which is about as cheap as natural gas gets. SCANA Energy is also rated highly in our reviews of natural gas providers in Georgia. You'll pay $6.95 monthly as a service fee, so factor this in when deciding if this is the cheapest natural gas plan for your home.
The Constellation 24 Month Metro Home deal gives you the same low rate of $0.359 per therm. You'll pay more for the monthly service fee since Constellation charges $7.95 per month. However, it is also cheaper to leave this deal early. Constellation's early termination fee is $150, rather than the $250 that SCANA Energy charges.
Next in line is the Infinite Energy 24 Month plan. This deal comes with a higher price per therm of $0.529, making the rate more expensive for anyone using significant amounts of natural gas. However, you'll pay a cheaper rate of $5.95 in monthly service fees to Infinite Energy. So if you don't use a lot of natural gas it could be cheaper to pick this plan. 
A great alternative is the Infinite Energy Nest Plan, which costs the same per therm as the standard 24-month plan. However, as part of this plan, you'll get a free Nest thermostat worth $249. You'll pay an additional $9.95 monthly in service fees, $4 more than on the other Infinite Energy plan. This adds up to an extra $96 over the course of the plan. However, this is still a great discount on smart-home technology which could help you conserve natural gas.
The Cheapest Long Term Gas Deals In Macon, GA
Not sure which deal is right for you? Why not take a look at some real customer reviews to help you make up your mind? We release annual rankings of natural gas providers in Georgia, which is a great way to see which companies provide great customer service. We use real reviews as well as data from the Georgia Public Services Commission, so you know you're getting the full picture about how good natural gas providers in Macon really are. Switch your natural gas provider and start saving today!