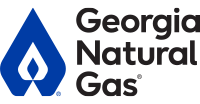 Variable Select - Alternate
Plan Type:
Variable
Term Length:
1 months
Early Termination Fee:
$
Monthly Recurring Charge:
$4.99


Variable Select - Alternate rates through time
About Georgia Natural Gas
More Georgians depend on Georgia Natural Gas (GNG) than any other gas marketer to provide natural gas to their homes and businesses. As a Georgia-based company, GNG has been serving its local communities since 1998. Because natural gas remains their only business, they have the experience and know-how to deliver outstanding customer service, savings and ease of account management. At GNG, they know you have a choice in your gas marketer. That's why they're committed to offering exciting deals for new customers and ongoing loyalty rewards to existing customers - simply for paying your gas bill! And because they strive to make their natural gas service the most convenient, dependable and customer-focused you can find, the result is peace of mind with your choice in marketers.
Other Georgia Natural Gas Plans
6 months
Pay the same monthly bill amount, regardless of the weather

Month-to-Month
Pre-Paid Plan
12 months
Pay the same monthly bill amount, regardless of the weather