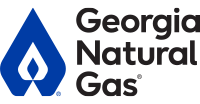 Market Intro Plan
Plan Type:
Intro Rate
Term Length:
2 months
Early Termination Fee:
$0
Monthly Recurring Charge:
$4.99 - $9.99
Save with discounted rate
No Service Charge for 2 months

More Details
The current residential price is $0.499 per therm. The Market Introductory promotional plan is available for new customers only. Monthly promotional price per therm and $0.00 customer service charge for first two months only. After first two months, customer will be billed under the Variable Select Price Plan (currently $1.849 per therm) with applicable price per therm and customer service charge based on credit criteria at the time of enrollment. Offer available for anyone who is not currently a GNG customer and who qualifies and enrolls for gas service with GNG on an eligible price plan between 9/5/2021 and 10/04/2021 . Cannot be combined with any other offer. If you do not want to be on the Variable Select Plan at the end of the introductory period, please contact GNG to select another price plan for which you qualify. Enrollment eligibility, price plan availability and actual customer service charge, and price per therm are subject to GNG credit and payment policies. For credit of fixed contract exit fee (limit $150), email a copy of bill showing fixed contract exit fee from current natural gas provider to customerservice@gng.com within 90 days from the date GNG service begins. Cannot be combined with any other offer.
Market Intro Plan rates through time
About Georgia Natural Gas
More Georgians depend on Georgia Natural Gas (GNG) than any other gas marketer to provide natural gas to their homes and businesses. As a Georgia-based company, GNG has been serving its local communities since 1998. Because natural gas remains their only business, they have the experience and know-how to deliver outstanding customer service, savings and ease of account management. At GNG, they know you have a choice in your gas marketer. That's why they're committed to offering exciting deals for new customers and ongoing loyalty rewards to existing customers - simply for paying your gas bill! And because they strive to make their natural gas service the most convenient, dependable and customer-focused you can find, the result is peace of mind with your choice in marketers.
Other Georgia Natural Gas Plans
12 month
Fixed Rate
$0.599 / therm
2 month
Intro Rate
$0.499 / therm
12 month
Flat Rate
Pay the same monthly bill amount, regardless of the weather
6 month
Fixed Rate
$0.619 / therm
1 month
Variable Rate
$1.749 / therm
24 month
Fixed Rate
$0.559 / therm
18 month
Fixed Rate
$0.579 / therm
1 month
Variable Rate
$1.849 / therm
1 month
Variable Rate
$1.849 / therm