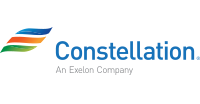 12 Month A/C Protect
Plan Type:
Fixed Rate
Term Length:
12 months
Early Termination Fee:
$150
Monthly Recurring Charge:
$7.95
Includes A/C protection for $12.95/Month

12 Month A/C Protect rates through time
About Constellation
It's easy to Compare GA Natural Gas rates with Constellation Energy products. With terms from 12 to 24 months you can lock in a great Georgia Natural Gas Price and feel secure that you have a great rate through out the year.
Constellation Energy has been in the Georgia Market for over 10 years. First as MX Energy, which entered the Georgia Market in 2006 and quickly grew to one of the largest Atlanta gas suppliers. Constellation Energy Acquired MX Energy in 2011.
Other Constellation Plans