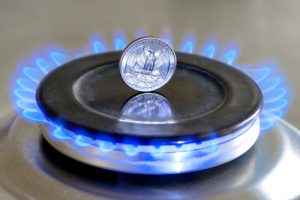 Should You Choose A Long Or Short Natural Gas Plan?
Smart consumers know that the best way to save money is to find a cheap fixed rate natural gas plan in Georgia. Fixed-rate terms can last for as little as 6 months or as long as 36, and you might not know whether to pick a short or long term natural gas deal. Here, we'll explore the advantages of different fixed rate natural gas deals, and why you might choose them.
What Is A Good Fixed Rate For A Natural Gas Plan?
The tricky thing about this question is that the answer will be different for everyone. There are good reasons to pick short term natural gas deals, just like there are benefits to choosing long term natural gas plans. In general, a longer plan provides stability, while a shorter deal lets you more easily adapt to changing circumstances. That means if you're planning to move soon, or you just want to try out a new provider, then a 6 month deal can be a good choice. On the other hand, you may get a cheaper natural gas rate with a longer plan.
Why Choose A Short Term Natural Gas Deal?
We believe that customer service is one of the most important aspects of business. That's why we provide ratings for all Georgia-based natural gas providers. A 6-month deal is a great way of "trying out" a provider before committing to a longer deal – if they don't treat you right, you'll only have to wait a few months until your contract expires. 
What Are The Benefits Of A Long-Term Natural Gas Plan?
One question Georgia residents always want to know the answer to is "when will natural gas prices go up?". If you have a long-term natural gas plan, then rate increases won't affect you. This is why it may be a good idea to pick up a cheap natural gas deal, so that if prices go up in the future you'll be protected. The flip side of this, of course, is that prices might actually go down. Natural gas price forecasts for the next few months imply that prices may still fall. If this happens, then your long-term natural gas deal might actually be more expensive than the market rate.
Should I Lock In A Fixed Rate Plan Today?
If you're already on a fixed rate plan, then you still have time to decide. Consider several factors; the rate you'll pay per therm, the monthly service fees, and the cost of switching (that is, early cancellation fees) if you need to. What advantages would you gain from choosing a short plan or a long one?
Things are different if you aren't already locked in to a fixed rate plan. Variable rate natural gas plans are almost always more expensive in the long run, and leave you exposed to market fluctuations. Find a cheap fixed rate deal today, and start saving. You can even compare and switch straight from your phone, using the Georgia Gas Savings app: https://www.georgiagassavings.com/apps/ga