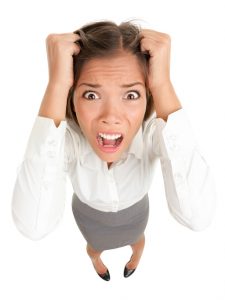 Should I Shop No-Contract Natural Gas?
No-contract plans might seem like an unfamiliar or short-sighted option for natural gas customers. Isn't the security of a contract infinitely preferable? And isn't summer a bad time to be on a month-to-month pricing plan? Well, whilst they're not for everyone, there are some great no-contract plans available to Atlanta Gas Light (AGL) customers in Dunwoody. And they can be a great money-saving maneuver. Here's what to look for, and what to look out for…
What's Great About No-Contract Plan
No-contract deals don't usually charge for early termination so you're free to switch at any time. And this flexibility often comes with super-attractive intro deals. So these plans are great if you just need to fill a couple of months on a tight budget. Plus, if you can ride out summer off-contract, you'll be free to snap up some great shoulder month deals come Fall!
Watch Out for these No-Contract Plan Features
The trouble, however, with no-contract plans is that these plans are all variable rate. That means the per-therm price can change month on month, and is usually significantly higher than fixed rate contracts. So on variable plans you won't be protected from price spikes, which could be a problem over summer – especially the warmer than average one we're predicted in 2021. Plus, spikes or no spikes, a volatile energy bill will make it hard to budget in the long term. 
So, the trick is all in the timing. No-contract natural gas plans can be a great strategic or short-term solution, so let's see if any of these are for you.
Compare No-Contract Natural Gas Rates
Gas South's Acquisition Variable offers a dirt cheap 29 cents per therm rate, but this holds for the first month only. Subsequently the rate skyrockets (to 1.29 dollars per therm at time of writing), and the $6.95-$9.95 monthly recurring charge could be costly. This plan, therefore, is a great strategic bet for Dunwoody customers who just need provision for a month or two. Plus, there's no charge for early termination – and you could earn up to $20 in bill credits!
SCANA Energy Introductory Variable's 39.9 cents per therm rate is attractive, too. However, again, after the first month it's switched out for a pricier rate. Therefore be vigilant to switch to a better rate when the plan ends! The $5.95 monthly recurring charge, however, is cheap without qualification. And early termination is free!
Finally, Gas South's BridgePlan Variable. A big tick for Gas South's BridgePlans is they offer energy plans for low- or no-credit customers. But this 1.39 dollar-per-therm rate is both costly and variable, and therefore at risk of price spiking. Plus, early termination could set you back $150. But, if you're working on your credit, the BridgePlan could be for you. You might, however, prefer the reliability of their fixed rate contract plans. 
Shop Great No-Contract Natural Gas Plans
With the risk of price swings, and the stress of unpredictable billing, you're wise to feel cautious about no-contract plans. However, the flexibility they offer is second to none! And if you're looking to fill an energy gap until cheaper plans kick in, they can provide the perfect solution. So head over to www.georgiagassavings.com to find great no-contract plans in Dunwoody!