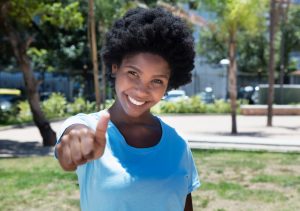 How Can I Lock In Best Spring Rates?
Hey Atlanta Gas Light (AGL) customers in the Valdosta area! Now's the time to lock in your money-saving natural gas plan! Yes, that's right, the shoulder months are here. Of course, we know the prospect of switching natural gas plans can seem complicated, the options overwhelming, and the exit fees steep… And time's certainly a-ticking!
But we're here to make it easier than ever. Because we've had a disruptive winter spell, plus a gentle easing off on natural gas demand and production, price-cuts this spring might be a little less flashy. But even moderate monthly savings can slim down your annual bills. So, let's find the best 12-month option to make you real savings in 2021!
Shop Natural Gas Rates, GA
Firstly, there's Gas South, who're offering two 12 month plans this spring. Both include a $6.95-$9.95 monthly recurring charge, and will set you back the standard $150 for early termination. The Fixed 12 Month plan comes first, offering an okay-ish 55 cent per therm rate, and the chance to earn up to $20 in bill credits. Their BridgePlan 12 Month, however, is an exciting second option for customers with little or no credit. Though you'll pay a significantly pricier 119 cents per therm, this rate can be reduced following 12 months of good payment. 
The 12-Month Fixed plan from Georgia Natural Gas® offers a bargain 47.9 cent per therm rate. Be cautious about the $5.99-$8.99 monthly recurring charge, because it's costly at the top end. But the early termination fee of $50-$100 is competitive even at its priciest. Additionally, they'll credit you up to $150 to switch from your current provider. This means that some customers will be able to hop onto a more money-saving plan, free of charge! Plus, they're our customers' most popular provider. But note! This is a discounted rate for new customers signing up before May 4.
Natural Gas Plans with Bonus Protection
Constellation's 12 Month Home Natural Gas plan matches the Georgia Natural Gas®plan's 47.9 cent per therm rate. It'll charge you a fixed $7.95 monthly recurring charge, and early termination will cost $150. So it's a great deal too, and as usual they offer a bunch of additional bolt-on protections. Let's take a look! 
  *  Check with Constellation that your water heater
is compatible with their protection plan!
Finally, bear in mind: these all come with Constellation's 90 day risk-free guarantee.
Secure the Best Natural Gas Rates Today
In conclusion, Georgia Natural Gas® and Constellation both offer shoulder month natural gas plans with bargain rates. If you're cautious about commitment or want some added protection, try Constellation. Or, if you'd like some financial assistance switching plans, give Georgia Natural Gas® a go.
Of course, there are many other plans available. Shop and compare plans and sign up now at www.georgiagasgavings.com – it's the easiest way to shop best natural gas rates in Valdosta, GA!