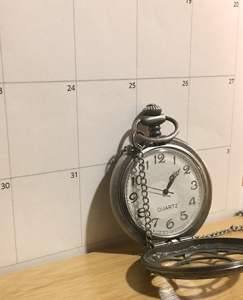 Where Can I Get the Cheapest Natural Gas Plan?
Listen up, Atlanta Gas Light (AGL) customers! The shoulder months are here! That means it's time to lock in cheap natural gas plans for your home. Our providers offer great value plans for all customers, but there's so many to pick from. So you need to think carefully about your priorities. For example, a plan offering short term value is great for customers still browsing, but will cost you dearly if you're in it for the long haul. With this in mind: what does it mean to get the "cheapest" natural gas plan? We'll take you through three options, all of them money-saving, but for very different reasons…
Cheap Plan: The One-Month Wonder
Firstly we've got the face-value cheapest rate. The Acquisition Variable plan from Gas South offers a scandalously cheap 29 cents per therm, on a variable and month-to-month plan with a $6.95 to $9.95 monthly charge. So the first month is going to be a real steal! However, variable rates usually spike up to over a dollar per therm month-on-month. And this might bite your wallet over the warmer than average summer we're forecast. With this in mind, it's a great one-month one-hit wonder for ultra short term customers. 
Cheap Plan: Our Family Favorite
Our customers rank Georgia Natural Gas (GNG) as their top provider, so their 24-Month Fixed plan might be for you if you value customer experience. They give you a great 47.9 cents per therm rate for a full two years – that seems way pricier than above, but it's great value! Plus, if you'd need to switch from your current provider to jump on board, they'll credit you up to $150 to cover exit fees. The monthly recurring of $6.99-$9.99 could be costly. However, whilst their early termination fee starts off a steep $200, this is incrementally lowered the longer you stick on the plan. 
Cheap Plan And Extra Sauce
Constellation is a great provider for delicious deals with plenty of trimmings. Their 24 Month Standard: Water Heater Protection plan again gives you a great fixed rate for two years, but at 46.9 cents per therm it's slightly cheaper than GNG's. Furthermore, this one will throw in water heater protection, valued at $142, for free (although check in advance with them that your heater's compatible with the offer)! Monthly recurring charge is fairly standard at $7.95, as is $150 for early cancellation. But their 90 day risk-free guarantee means you can duck out early without incurring the fee if the plan feels a bad fit.
Lock In Great Natural Gas Rates Online
So, in summary – make sure you know what kind of bargain you're looking for when shopping cheap natural gas plans! Are you shopping long or short term? Are incentives important? Do you value customer feedback? Identity your priorities, and we'll help find the plan for you at www.georgiagassavings.com. It's never been easier to find cheap natural gas plans in Atlanta!