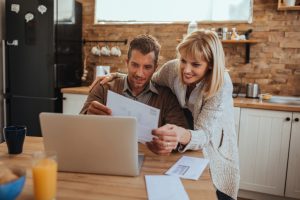 Should I be Looking for Stable Gas Rates?
Finding stable gas prices seems harder to come by than ever nowadays. Even in tracking down a bargain gas rate, you're under all that pressure to navigate seasonal rate changes, price spikes, and finesse your energy strategy. Maybe it's all beginning to feel a bit, well… volatile. But won't taking a break lose you savings?
Well, planning around seasonal trends can win you some great deals, it's true. But we know some Atlanta Gas Light (AGL) customers just want to ease off a little! And the good news is, not all providers' rates fluctuate the same over the year. This means, in some cases, shopping now or shopping later might not have you spending as much as you think. 
We've dug through data for four of our top providers to see which ones require less seasonal planning. Let's take a look.
Compare Savannah Gas Company Prices Over Time
Fixed rates from Georgia Natural Gas (GNG) have varied pretty widely over the past year, straying between 40 and 60 cents per therm depending on the season. So, whilst they offer great rates at times, locking them in will require planning ahead. Bear in mind, too, that since December all their available rates have been steadily approaching the 60 cent mark. 
Until June, Constellation's rates were looking pretty stable between 40 and 50 cents, with just a little variation. Since then, however they've also hiked up towards the 60 cent mark. So whilst they might prove a little less volatile than Gas South, they're also firmly (and quite sharply) rising.
Gas South's short term rates are a similar story: slight seasonal variation within a narrow 50-60 cents per therm window, with a Summer hike that's pushed some rates above 60 cents per therm. However, rates become more stable for the longer term plans!
Data for XOOM, available from the Georgia Public Service Comission (GA PSC), shows seasons of relatively stable rates, punctuated with a couple of significant hikes around April and December. What's notably stable too, however, is their inclusion in GA PSC's reports. These reports only list the cheapest typical bills delivered for each month from all available providers. So even if their rates vary a little, XOOM's rates at least appear to be stably cheap.
What this GA PSC data shows, too, is the potential volatility of a variable rate plan. See, for example, the difference between just October and December 2020. The estimated monthly bill from XOOM's variable rate jumped from around $60 to around $140!
Shop Stable Savannah Gas Prices
So if you don't want to switch just yet, don't worry! Sure, snapping up good deals from GNG or Constellation might require more attention to seasonal price changes. But some providers – like XOOM and Gas South – can offer more stable gas prices year round. So take your time, or even compare the most stable gas prices in Savannah for yourself over at www.georgiagassavings.com.