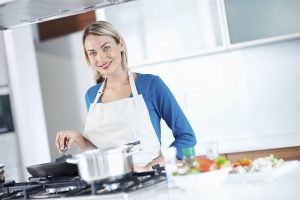 How Can I Shop Cheap Summer Rates?
We know Atlanta Gas Light (AGL) customers are always on the look-out for the cheapest gas plan. But this can be both tricky and costly during summer. Moreover, shoulder months are just around the corner. So you might be tempted to lock in a short term plan that spits you out in that money-saving period.
Well, don't fall into the trap of thinking a plan's length should match how long you need it for. Even short-term customers can stand to make real savings by adopting (and then ditching) long term plans! Case in point: right now we're seeing the best rates come through in the 12-24 month range. So to help you find the best bargain, let's pick apart the four cheapest providers and their best-value plans. Let's see which of them will save you the most over coming months!
Compare Cheapest Natural Gas Providers
Gas South's Fixed 24 Month plan offers a fairly pricey 59 cents per therm rate – although it's still competitive with many other rates out there. However, with a $6.95 – $9.95 monthly charge and $150 for early termination, you can find something cheaper. 
The 24-Month Fixed plan from Georgia Natural Gas  offers a nice step down at 54.9 cents per therm. However, the monthly charge could be steep, ranging from $6.99 – $9.99. Whilst early termination eases from $200 to $50 the longer you're on the plan, watch out. The fee will be highest in fall, so ducking out for a better shoulder month plan at that time will be costly. GNG is also our customers' highest-rated provider.
A better deal comes with Constellation's 24 Month + Water Heater Protection plan. Their 50.9 cents per therm rate is another substantial price-cut, although the $150 early termination fee and $7.95 monthly charge are back up at the pricey end. Unlike the above, however, this is a great option if you're looking to do shoulder-month shopping. Constellation's 90 day risk-free guarantee means you can jump ship without charge for the first three months. Plus (if your equipment is compatible!) you'll enjoy water heater protection, valued at $142, for free!
Leading the pack by a large margin is Xoom's 12 month SureLock12 plan. At 39.9 cents per therm, you'll be landing the cheapest natural gas rate out there for any fixed rate plan. Not only that, the $100 early termination fee is at the low end, as is the monthly charge of $5.85. 
So What's my Cheapest Gas Plan?
If you're just looking for a cheap rate to jump off of in the shoulder months, consider Constellation's 24 Month + Water Heater Protection. Even if you don't take advantage of the fee-free window, you'll enjoy that nice rate and water heater protection through 2023. Across all other metrics, however, Xoom's Surelock12 with its bargain rate and fees will continue making you big savings all year. Remember, you can easily keep track of who has the cheapest gas plan in Atlanta at  www.georgiagassavings.com – and pick up other money-saving tips along the way!