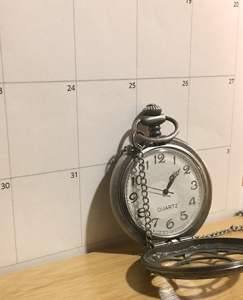 Find Cheap No-Contract Natural Gas In Georgia
Need flexibility? Looking for a short-term natural gas solution? Contract-free natural gas plans are available to Georgia residents all over the state. There are several options to choose from, so you can find the right deal for your needs. Take a look at the best prices for variable rate natural gas in your area.
Contract vs No-Contract Deals
While the best prices on natural gas in Georgia can be found on fixed rate deals, they often come with high termination fees (as much as $150) if you want to leave the plan early for a lower-priced rate. That high costing fee makes it hard to be flexible.
In contrast to fixed rate deals, a no contract deal offers total flexibility but a higher price. Your natural gas provider can set their prices however they like each month, and typically charge more than fixed rate deals. However, you're under no obligation to stay with them. You can switch natural gas providers whenever you wish. 
Who Are No-Contract Natural Gas Deals For?
Anyone can choose a no contract natural gas deal, but there are certain situations where they're particularly popular. If you're looking for the best natural gas plan while you move home, you may benefit from a no contract deal.  You won't have to worry about early termination fees, and because variable rate plans can give you extra time, it'll be easy to shop for the best fixed rate plan at your new address.
The 
Best No-Contract Natural Gas Deals In Georgia
There are four plans to choose from.
The SCANA Energy Introductory Variable Rate comes in at a price of only $0.289 per therm. In close competition is the Gas South Acquisition Variable deal, at a rate of $0.290 per therm. The SCANA Energy deal is marginally cheaper, with a service fee of $5.95, compared to the $6.95 – $9.95 that Gas South charges. 
Both of these introductory rates automatically change to their company's standard variable rate after the first month. The SCANA Energy Variable Rate costs $1.269 per therm, an increase of $0.98. The Gas South Acquisition Variable plan, meanwhile, rolls customers into the Gas South BridgePlan Variable Rate plan. This plan costs $1.290 per therm, a dollar per therm more than the introductory rate.
The last option is the Infinite Energy Standard Variable Rate, which offers a slightly higher price per therm of $1.299. 
In terms of service fees, both Infinite Energy and SCANA Energy cost $5.95, while Gas South costs between $6.95 and $9.95. That makes Gas South the most costly provider for most users, and SCANA Energy the cheapest.
Is This A Good Time For No-Contract Natural Gas?
Natural gas prices have hit rock bottom in 2020, but they're expected to pick up as the summer wears on. Although the Energy Information Authority (EIA) expects a record amount of natural gas to be available this winter, many gas producers are fighting to stay in business. Fewer competitors means higher prices, and the price of natural gas is anticipated to rise significantly by winter time. If you want to save money on natural gas then we strongly recommend picking up a fixed rate plan if you can.
That said, one option for some no-contract customers is the Georgia Natural Gas Market Intro plan. Its $0.299 per therm rate lasts for two months and there is no service charge. When the initial period ends, customers are rolled over into the GNG variable rate plan. So, if you're looking for an ultra-short commitment this plan makes great sense.
But if a no-contract plan fits your needs right now, the good news is that you're seeing the lowest month-to-month rates for the year. So, don't hesitate any longer!
It's very easy to get a no contract natural gas deal with Georgia Gas Savings. Our signup process is quick and easy, so we'll help you get connected as quickly as possible. You can even signup using our app for iOS and Android devices. Check it out here: https://www.georgiagassavings.com/apps/ga