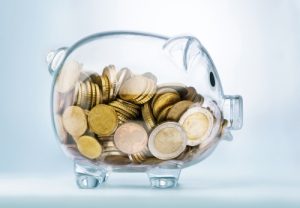 Best Atlanta Prices On Natural Gas 12 Month Deals
Are you searching for the cheapest natural gas deals in Atlanta? Georgia residents have access to some great deals on natural gas, which means you can save money on your gas bills. But sifting through the plans and options can be really confusing. That's especially true if you don't know what to watch out for to find cheap natural gas rates in Atlanta.
That's why we're here. We'll help you find the cheapest prices in the Atlanta area, so you can quickly switch and start saving. To start, let's take a look at these low-cost 12 month natural gas deals, and see just how you could save on natural gas in Georgia.
The Best Fixed Rate Natural Gas Deals
With these 12 month fixed rate deals, you'll lock in a cheap price on natural gas for the next year. That's a great way to cut your bills without committing to a long plan. In fact, many natural gas providers offer some of their best deals on 12 month plans. 
The cheapest natural gas plan is the Constellation 12 Month Metro Home deal, which comes in at a market-beating $0.389 per therm. According to the latest data from the Georgia Public Services Commission (PSC), that would cost the typical Atlanta household around $280 annually, before factoring in AGL's base charges and service fees. That's a pretty good deal, and Constellation can include A/C protection for $12.95 per month as well. The Constellation 12 Month A/C Protect plan bundles in a whole range of benefits, including free servicing and cheap replacements for your air conditioning unit. At $155.40 for a year's coverage, this could be a cost-effective way to keep your A/C in great shape all year round.
Constellation also provides a range of coverage plans for other household utilities such as your water heater, heating system, and more. Browse the full list of Constellation natural gas coverage plans to see which one could be right for you.
Cheap Natural Gas Plans
Constellation isn't the only company that provides cheap natural gas in Atlanta. The Infinite Energy 12 Month deal is only marginally more expensive per therm, with a rate of $0.399. Using the Georgia PSC's data, this extra penny per therm will cost the typical Atlanta household just $7 per year. However, Infinite Energy charges $5.95 per month in service fees, while Constellation charges $7.95. Over the course of a 12 month plan, that's $24 you'll save in service fees! 
If you sign up with the Georgia Natural Gas 12 Month Fixed With $25 Bill Credits plan before August 4th, you'll receive $25 bill credit. At this plan's rate of $0.419 per therm, a typical home would be looking at a cost of $300 across the whole year, but with the $25 bill credit you'd bring this down to $275. You can also choose the Georgia Natural Gas 12 Month Fixed With $90 Bill Credits. At $0.519 per therm, that works out to $372 annually for a typical home. But, the bill credit brings the cost  down to $282. Bear in mind that both of these plans come with a service fee of between $4.99 and $8.99.
What Is The Cheap Price For Natural Gas in Atlanta
?
Okay, so what's the best way to save on natural gas? It really depends on your usage. If you don't use a lot of natural gas, then the Georgia Natural Gas deals are probably the best way to save money. This is because you'll still get the same bill credit regardless of how much natural gas you use. So a below-average user will get a much bigger portion of their bill covered by bill credits. Most other households will probably get the best savings from Infinite Energy, unless they use a lot of natural gas. In that case, Constellation may well be the best choice for cheap natural gas in Atlanta.
It couldn't be easier to start saving money on your natural gas bills. Get started today with Georgia Gas Savings; you could cut your natural gas bills in just ten minutes by switching natural gas providers today.