Beat Summer Heat with Low Gas Prices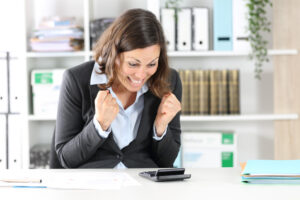 Metro Atlanta, it's been a summer of excessive heat. The latest heat warning told residents to expect it to feel as hot as 111°F in parts of the state. But, the high heat hasn't driven up natural gas prices in Atlanta as expected. In fact, many plans are available at or below spring lows! If you want to save money on gas rates, now is a great time! Check out who has the lowest natural gas prices in Georgia.
The 4 Lowest Natural Gas Prices
Check out the cheapest plans available now in Metro Atlanta.
$0.349 per therm: The award for lowest natural gas price goes to the Georgia Natural Gas® Market Intro Plan. But be prepared to find a new plan after 2 months or switch to the provider's standard variable rate, currently $1.929 per therm. There is no ETF but there is a $4.99-$9.99 monthly charge.   New customers can take advantage of this rate for 2 months. Also receive up to $200 in exit fee credits. Sign up before September 4th to earn Delta Sky Miles. This provider places first in our ratings system.
$0.390 per therm: The next lowest rate is the Gas South Acquisition Variable plan. It's an intro rate that switches to the provider's standard variable rate (currently $1.69 per therm according to the Georgia Public Service Commission) after one month. This plan also has a $6.95-$9.95 monthly charge but there is no ETF. You can benefit from $20 in bill credits and there's no deposit. This provider places 13th overall in our ratings system.
$0.499 per therm: Next, the Scana Energy Introductory Variable Rate plan lasts for one month. Afterwards, it switches to their standard variable rate (currently $1.699 according to the Georgia PSC). You get a $5 credit on the first 20 bills plus no ETF, and a $5.95 monthly charge. This provider ranks third in our ratings system.
$0.629 per therm: Last on the list is the Georgia Natural Gas® 12-Month Fixed Plan. Year long fixed rate plans are highly competitive. The rate is a $0.012 per therm discount for new customers only. There is a $50-$100 ETF and a $5.99-$8.99 monthly charge. Added benefits include Greener Life® free for 6 months and up to $200 exit fees credited.
Our Pick for Lowest Natural Gas Plan
Although there are cheaper variable rate plans, my choice for a low price natural gas plan is Constellation 12 Month A/C Protect Plus. At $0.589 per therm, the rate is as low as spring shoulder prices and you keep it for a full year. There is a $7.95 monthly charge and a $150 ETF to consider. But, water heater protection is free for 12 months. Their A/C and furnace protection is available for $19.95 per month. You can also use their referral program to get $50 for each person you refer. Constellation places second in our ratings system.
As someone living in a home running several gas appliances, including the water heater, on a daily basis, this is what I'd pick for myself. Your needs are different. But locking in this cheap rate is a smart move to save money on natural gas this year. Still, if you are still unsure about your best option, compare these and more natural gas plans at https://www.georgiagassavings.com