Summer Natural Gas Rates Are Still Low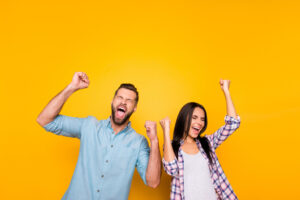 It's been a great year for cheap natural gas rates! Natural gas prices tend to rise and fall on a predictable schedule. But this year has been different. The new year kicked off with a dramatic drop in rates. From there, cheap prices held steady even through summer when demand usually drives up rates. According to the EIA Short-Term Energy Outlook (STEO), average prices this year are more than 50% lower than in 2022. Find out what is behind natural gas rates in Georga this summer and if cheap prices are here to stay.
Why Is Natural Gas Cheaper This Summer?
Russia's invasion and disruptions in the supply chain helped cause a major price spike starting in February 2022. But ccording to the EIA STEO, US natural gas production increased steadily in 2022. This increase has helped counter all that tumultuous activity.
Luckily, this increased production was met by mild winter temperatures in the US. Add these events together and the US was left with high natural gas stores. In fact, stores topped out at 12% higher than the 5-year average according to the EIA STEO.
In other words, we had perfect conditions for steady natural gas prices through summer. This held true even amidst sky-high temperatures in Georgia and elsewhere in the country. A quick look at any Georgia natural gas provider shows pricing trends have been flat since February.
Will Cheap Summer Rates Last Through Fall?
With mild temperatures settling in through fall, there is a chance cheap natural gas rates can hold on. The EIA predicts natural gas prices will increase through December. However, the jump is most likely to happen as temperatures drop in late fall.
So, if you need a new natural gas plan now, check out the Gas South Acquisition Variable Rate plan. At $0.390 per therm, the plan could be a great money saving option to ride out the summer. Even better, after enjoying the cheap intro rate for a month, lock in a 12-month fixed rate in the fall. This sets you up for years of savings since you will always be shopping in fall shoulder months.
Alternatively, if you are more interested in playing it safe, lock in a cheap rate now. At $0.589 per therm, the Constellation 12 Month + Water Heater Protection plan is the cheapest fixed rate you can get.
Compare More Natural Gas Rates in Georgia
If you haven't shopped for a natural gas plan in a while, you have time to take advantage of low prices. Options include ultra-low intro rates on variable plans to take care of you for a month or two. Or you can secure a fixed rate now and not worry about your plan for a year or more. Compare available plans today at https://www.georgiagassavings.com.