How Do Short Term Gas Plans Serve You?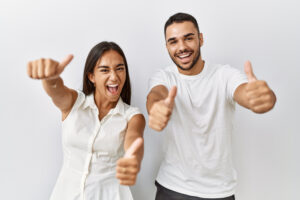 Have you ever wondered why some natural gas plans in Savannah are only short term? Although we all need utility services year-round, there are several advantages to short term gas plans. Even better, signing up for a short term gas plan strategically can save you money! Let's dig into which short term gas plans are best in Savannah.
Best Short Term Gas Plans for Students
Students and other temporary residents can take advantage of cheap gas rates with 6-month fixed-rate plans. Lock in a low rate until the end of your lease!
Gas South Fixed 6 Month offers a low rate of $0.590 per therm. You'll also keep more money in your pocket with no deposit and $20 in bill credits. Plan to stick with this provider until the end of the term unless you want to pay a $150 ETF. Additional fees include a monthly charge between $6.95 and $9.95. At the end of the term, Gas South automatically enrolls you in their standard variable rate plan. Because the variable rate tends to be much higher, currently $1.590 per therm, you want to select a new plan or end your service after 6 months.
Georgia Natural Gas® 6-Month Fixed Plan is also affordable at $0.619 per therm. Similarly to their competitor, Georgia Natural Gas® charges a $50 ETF and a recurring monthly fee of $4.99-$7.99. However, if you are leaving another fixed-rate plan, Georgia Natural Gas® will cover up to $200 in exit fees. This plan is only available to new customers and automatically rolls into the provider's standard variable rate plan at the end of 6 months. Again, the variable rate plan charges a higher rate, currently $1.999 per therm. So, you will want to shop a new plan with them or another provider.
Short Term Plans for Low Credit
Gas South BridgePlan 6 Month is a smart option for customers with low or no credit. At $1.10 per therm, it's cheaper than variable rate options and doesn't require a credit check or deposit. Gas South also sweetens the pot with $20 in bill credits. Expect a $150 fee if you terminate your agreement early and a recurring $6.95-$9.95 monthly fee. To avoid rolling over to their higher variable rate at the end of 6 months, choose a new plan with Gas South or another provider.
Short Term Plans Save Money
Even if you're not a student or working on credit, a short term gas plan can help you save money on your natural gas bill! Some wholesale natural gas prices declined by 41% at start the year. That means residential rates will likely drop lower in spring. That makes a 2-month plan like the Georgia Natural Gas® Market Intro Plan a perfect solution to wait for cheaper rates. At $0.599 per therm, you'll also save money while you wait. Plus, there's no ETF and a monthly recurring fee of just $4.99-$9.99. Be ready to switch at the end of two months to avoid paying the higher standard variable plan rate.
Compare Short Term Gas Plans Today
If you learned anything unexpected about short term natural gas plans today, there's more to discover. By comparing plans side-by-side you can find the best option for natural gas in Savannah. Conveniently shop all the available plans in your area at https://www.georgiagassavings.com.