Need Gas? Choose from Recommended Gas Plans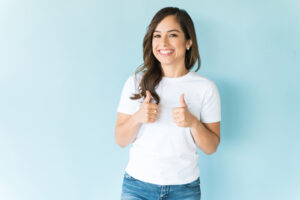 Are you looking for a new natural gas plan in Augusta, GA? With more than 20 plans available in your area, it could be tough to make the right call. A great place to start is our recommended gas plans at Georgia Gas Savings. After you compare the plans, you'll have a sense of what is out there and what works best for you.
Short-Term Recommended Gas Plans
You have two options for short-term recommended gas plans. These plans are ideal for students or anyone planning a move soon. A short-term plan could also save you money! Wholesale natural gas spot prices continue to be lower than EIA predictions. With spring right around the corner, prices are likely to fall further. This means it's a smart move to grab a short-term plan and wait until April or May to lock in a cheaper rate.
Gas South Fixed 6 Month is an excellent short-term option at only $0.590/therm. The monthly recurring fee is $6.95-$9.95 and the ETF is $150. But Gas South does promise $20 in bill credits and no deposit.
SCANA Energy Introductory Variable Rate at 0.619/therm, this is a great plan for a cheap rate and no contract. Keep in mind the rate is only introductory. That means after your first month, your rate switches to the provider's standard variable rate. The monthly recurring fee is $5.95. But because there is no contract, there is no ETF. SCANA Energy also offers bill credits of $5 for the first 20 months.
In Georgia, gas marketers usually roll customers into their standard variable rate at the end of the contract. That typically means you'll end up on a high rate. So, be sure to watch the mail for notices to choose a new plan before your contract ends.
Long-Term Recommended Gas Plans
You also have two options for long-term recommended natural gas plans. A long-term plan is the best option to lock in a low rate for up to three years.
Georgia Natural Gas® 12-Month Fixed Plan is the cheapest recommended long-term plan at $0.599/therm. However, the low price is a discounted rate for new customers only. On your natural gas bill you'll see the full rate ($0.699/therm) and a $0.100/therm discount.
You'll pay a recurring monthly fee of $5.99-$8.99. Early cancellation will cost $50-$100 depending on when you cancel. If you're switching from a fixed-rate plan, the provider will pay up to $200 in exit fees. For an added incentive, the plan comes with 12 months of Greener Life® free ($4.99/month value). Like many other plans, this provider rolls you into their standard variable rate plan at the end of your contract.
Constellation 36 Month Home Natural Gas Plan is another good option at $0.649/therm. Although it's a more expensive rate, it's guaranteed for three years! The recurring monthly fee is $7.95 and the ETF is $150. Unlike other plans, at the end of the contract Constellation may automatically enroll customers in an available variable rate plan or a fixed rate plan. As your contract end date comes up, look out for notice from Constellation about what comes next. Either way, you should shop for a new plan and be ready to possibly switch natural gas providers if needed.
The Best Gas Plan for You
Whether you need a new natural gas plan today or in the next few months, remember to check out our recommended gas plans. It's a great launching pad to help you decide what works best for you. Compare more plans at https://www.georgiagassavings.com.