Where Can I Shop the Cheapest Gas in Metro-Atlanta?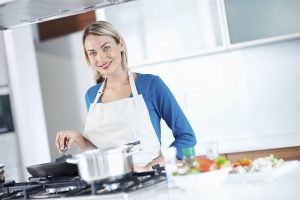 The New Year is in full swing, folks! And with this new spring in our step, let's get Metro-Atlanta customers back on track with the cheapest gas rates on the market. If this sounds familiar, that's because we tackled the cheapest gas rates in Metro-Atlanta back in November. But Winter price hikes have shaken up the leaderboard. So let's see what our old winning plans are up to now, and which of the cheapest gas rates in Metro-Atlanta have nabbed the top spots!
Compare Natural Gas Prices in Metro-Atlanta
Let's start with an illustrative example coming from Scana's Introductory Variable Rate. It's once more the cheapest rate on the market – although, once more, it's not a great plan to jump onto. The one month cycle won't carry you over to the shoulder months, and the variable rate they'll roll you over onto will be substantially pricier. What's noteworthy is that their November 39.9 cents per therm rate has now hiked up to 49.9 cents per therm.
More Cheap Gas Plan Choices
So what are your other two cheapest natural gas options? Well, we've got a tie for second and third place. Neither of which are plans from our November rundown! Back then, XOOM's RescueLock 12 was offering 51.9 cents per therm, which has since climbed to 61.9 cents per therm. Their SureLock 12 plan has gone the same way, too, rising from 49.9 to 59.9 cents per therm.
Best Gas Rates In Metro-Atlanta
So who's taken these podium spots? Unfortunately for customers looking to cash in on shoulder-month deals, it's two long-term plans with steep exit fees. Firstly, there's Constellation's 36 Month Home Natural Gas Plan. The 57.9 cents per therm rate comes with a $7.95 monthly charge, and a $150 early termination fee.
Next up is a slightly more complex offer from Georgia Natural Gas®. Their 24-Month Fixed plan matches Constellation's 57.9 cents per therm rate, but it's a discount deal only available to new customers signing up before February 4th. Check where you'll fall on their graded $6.99 – $9.99 monthly charge band, too, because it could get pricey. Their exit fees also slide from $200 to $50 depending on how long you stick with the plan. Georgia Natural Gas® sweetens the deal, however, with twelve months' free subscription to their carbon offset program Greener Life. And customers switching to this plan will benefit from $150 credit to cover exit fees from their previous provider.
Land these Cheapest Gas Deals Now!
If you need a cheap exit from a gas plan that's draining your wallet, or are environmentally-conscious, the Georgia Natural Gas® exit fee credits and carbon offset program could prove attractive. By contrast, Constellation is offering an identical gas rate with no extras to see you through 'til 2025. Whilst it's never wise to shop long-term plans in midwinter, we'd recommend that you keep an eye on these deals. If rates dip in spring, they could offer real long-term security. So if you're asking yourself, what are the cheapest gas rates in Metro-Atlanta? Find out, as ever, with www.georgiagassavings.com.