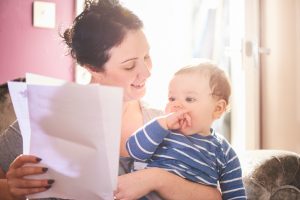 Which Atlanta Gas Supplier Has The Best Reviews?
At Georgia Gas Savings we don't just want to save you money. We know how important it is to have a natural gas supplier you can trust to deliver excellent customer service. That's why we have an in-depth ratings system that lets us identify which are the best Georgia gas suppliers.
Finding The Best Atlanta Natural Gas Supplier
We examine each and every natural gas supplier in the Atlanta Gas & Light service area to work out which ones have the best service. There are 3 top rated suppliers; Constellation rated at 4, SCANA Energy rated at 3.9, and Just Energy rated at 3.2.
Which Atlanta Gas Supplier Is The Best?
This question is harder to answer than you might think. Remember, we don't just look at customer reviews in order to rank our natural gas suppliers. We take into account many different factors when ranking our natural gas marketers in order to get as accurate and as balanced a profile as possible.
Yet while Constellation is the highest-rated supplier overall, they aren't the best in every single area. So how do you know which supplier is right for you?
Choosing Your Natural Gas Supplier
Let's take a closer look at the reviews we have for each provider. When we look at Constellation's ratings on the site, we see that their best scores are for their "order experience" (3.5) and their "billing and management" (3.3).
However, if we look at SCANA Energy, all of their results from user reviews exceed this; their worst score is 4.0 for pricing. Just Energy, on the other hand, doesn't score higher than 2.1 on any of their review metrics, and come out with an average score of just 1.8.
What Does This Tell Us?
There's a big difference between these 3 results, and you would expect SCANA Energy to be our highest-rated overall natural gas supplier. However, Constellation leads them 4.0 to 3.9, meaning that some metrics from the Georgia Public Services Commission and other third-party sources reflect very well on them. This tells us a lot about how each company performs.
So while SCANA Energy's customers might rate them very highly, some of the other market data we have shows that they're not performing as well as their competitors.
 Constellation, on the other hand, has generally favorable reviews which are improved by our additional data. This means they're a solid, all-round bet for reliability and good customer service — that's why they're rated as our best natural gas supplier.
How Can I Have My Say?
How pleased are you with your natural gas supplier? Submit a review to us today, and help other natural gas consumers in Georgia to make the right choice when selecting a new gas supplier. Your review can make a difference!