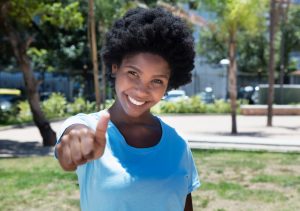 Here's What You Need To Know About Switching Natural Gas Providers In Macon
To help you save money on your natural gas bills, we help you find the best prices for natural gas in Georgia. We also make it easy for you to switch. If you're a Macon resident looking to switch to a cheap natural gas deal, we'll give you all the guidance you need.
Finding The Best Natural Gas Deal
First things first, you need to find the best natural gas deal in Macon. Simply visit our natural gas price comparison homepage and enter your zip code, and you'll be shown all the deals on offer to you. Scroll down to the full listings and click on each column's heading to sort it by different metrics.
Click on "Price" and the cheapest natural gas deals will be shown. There are many different elements that make up a natural gas deal, and you'll need to check out our ratings for different Macon natural gas providers. Decide on a contract length that best fits your family's needs and consider any bonuses before making a decision. Click the "More Information" link to find out each plan's cancellation fees, service charges and more.
Switching Your Natural Gas Provider
Switching your natural gas provider is easier than you'd imagine. Simply click the orange "Sign Up Now" button and you'll be taken through to our easy-to-use order form. You'll need some key information in order to complete the switching process:
Your social security number
Your Atlanta Gas Light account number (this can often be found on your existing natural gas utility bills)
The Natural Gas Switching Process
Before you begin the switch, it's important to bear in mind that the cut-off date for switch requests is the 15th of each month. Submit a request on July 14th and your request will become effective on August 1st. Submit a request on July 16th, though, and you'll have to wait until September 1st.
The first step is simply to provide some information about yourself – your name, email address and a contact phone number. At the next stage, you'll be asked to supply the property's address. You'll also be asked whether you're moving into a new home or switching gas provider; since you're switching, click the second option.
Next up is the AGL number. This is the account reference number provided to every consumer in the Atlanta Gas & Light service area, which can usually be found on your bills. If you don't have this to hand, don't worry – we can contact you afterward to get the information later.
Next, we'll need to know your billing address. For residential consumers, this is usually the same as your service address. Once you've entered this information, head on to the next section.
One of the last parts of the natural gas switching process is to confirm your identity for a credit check. We'll need your social security number and date of birth for this. Click "Next" once you've entered this information.
Finally, it's time to confirm your switch. All we need is final approval from you – give everything a once-over to ensure it's the right plan for you, then hit "Submit Your Order". From this point on you won't need to do anything. The provider you chose will process your order and switch you onto their services.
When Should I Switch Natural Gas Providers?
Natural gas prices in Macon, GA, are always changing. To help you keep up with the latest offers and best deals, we've created a handy app for your smartphone. You can find the best deals around, and you can even switch directly from the app itself. Find it on the app store, or visit our site: https://www.georgiagassavings.com/apps/GA