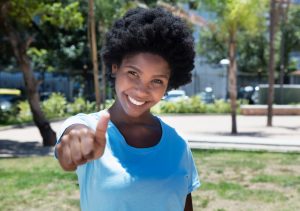 Which Savannah Natural Gas Plan Is The Most Popular?
You're looking for Savannah's cheapest natural gas rates, and it's our mission to help you find them. The most popular natural gas plan in Savannah is the Constellation 12 Month Metro Home Plan, an excellent fixed rate gas deal that can save you money.
Why Is This The Most Popular Gas Plan?
The Constellation 12 Month Metro Home Plan is the deal of choice amongst Savannah residents because it's an excellent value for the money. It has the cheapest rate of any 12 month gas plan in the Atlanta Gas & Light service area, coming in at just $0.399 per therm. The only way to get a cheaper deal is to sign up for a 24 month contract with the same company, but this only saves you $0.01 per therm.
Why Should I Choose This Natural Gas Plan?
The Constellation 12 Month Metro Home Plan ticks all the boxes; it gives you a year of low fixed prices, but doesn't tie you into a long contract. The monthly service fee is competitive, just $5.95 (no competitors offer a lower service fee). In addition to this, Constellation is rated as the best natural gas provider in Savannah by our users.
What Makes This Gas Supplier So Popular?
We collect information from a variety of different sources to create our natural gas marketer ratings. These ratings use reviews from real customers, as well as information from the Georgia Public Services Commission and third party data to build a profile of each company. Constellation scores an impressive 4 out of 5, making them the best service provider in the area.
This means you're not sacrificing quality in order to save money on your bills! You're still getting the best service around while reducing your natural gas costs.
Are There Any Drawbacks To This Plan?
The Constellation 12 Month Metro Home Plan is significantly better than the other options available to Savannah consumers, which is why it's so popular. However, if you decide to cancel the contract early, you'll be liable for a $150 early termination fee (unless you're moving to another Constellation product, or leaving the area).
If you're anticipating a need to cancel this gas plan in the future, then you might be better off choosing a shorter fixed term natural gas plan, or one with a lower early termination fee. These will all be more expensive, though, so think carefully before making your decision.
How Can I Be Sure I'm Getting The Best Deal?
Clever consumers are always on the watch for a better deal, but it takes time to pick out the very best natural gas deals in your area. That's why we created the Georgia Gas Savings app, which does all the hard work for you. Simply download it to your smartphone and it'll let you discover the best new deals as they become available. You can even switch provider in just a few minutes.
Find the Georgia Gas Savings app at https://www.georgiagassavings.com/apps/GA.